Halo Xbox 360 game services to stop by December 2021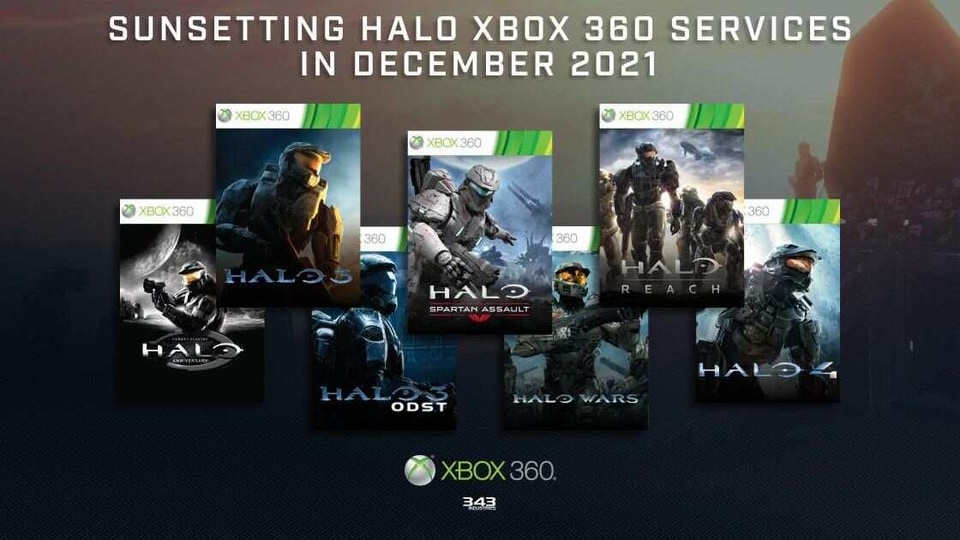 Digital sales of Halo Xbox 360 titles have already been halted.
Microsoft and 343 Industries are shutting down Halo Xbox 360 services. The two have already stopped digital sales of all Halo games, reports Engadget.
Halo developers in a post pointed out that the month-on-month usage of legacy Xbox 360 game services have continued to decline. This has created a "greater imbalance" between time and work required to "maintain vs. the net impact to overall Halo community," the post said.
"…as with any business, our teams must continually weigh needs against available resources (time, people, expertise, etc.) and prioritize on areas and opportunities that yield the greatest impact. As these games continue to age, and as improved modern replacements for many of these experiences have moved to the forefront, less and less people are investing time in the original legacy titles," it added.
ALSO READ: Halo 4 coming to PCs on Nov 17 as final addition to Halo: The Master Chief Collection
Developers also said that digital sales have already slowed, whereas the physical sale of these Xbox 360 titles was paused in 2018.
The online services for legacy Halo Xbox 360 titles will be discontinued by December 2021. Those who own these titles will continue to have the access to the game, but some features such as online matchmaking will stop working.
ALSO READ: Among Us is coming to Xbox consoles in 2021
Developers also laid out a phase-wise plan to help users with the transition. At the moment, they will send initial notifications to players. As said earlier, digital sales of Halo Xbox 360 have already been halted. Users, however, can acquire Halo Xbox 360 DLC at no cost.
In the next phase, developers will send messages and reminders throughout the year. In the final phase, the company will completely turn off its Halo Xbox 360 legacy services.
ALSO READ: Cyberpunk game maker faces hostile staff after failed launch
"As noted above, this is just the beginning – and we'll continue to message and remind our community of next year's sunsetting in the coming months. For now, no action is required other than taking note. We would like to also flag that as these services continue to age and back-end work transpires, players may encounter intermittent disruptions. If we anticipate any work items will result in specific service interruptions along the way, we'll be sure to get the word out," added the post.