Apple iPhone 12 Pro review: If you can afford it, go for it
With three cameras on the back and the LiDAR sensor, the shiny metallic edges, the gorgeous new Pacific Blue colour, and a size that's smaller than the iPhone 11 - the iPhone 12 Pro is 'perfectly splendid'.
08 Dec 2020, 06:41 PM IST
in mobile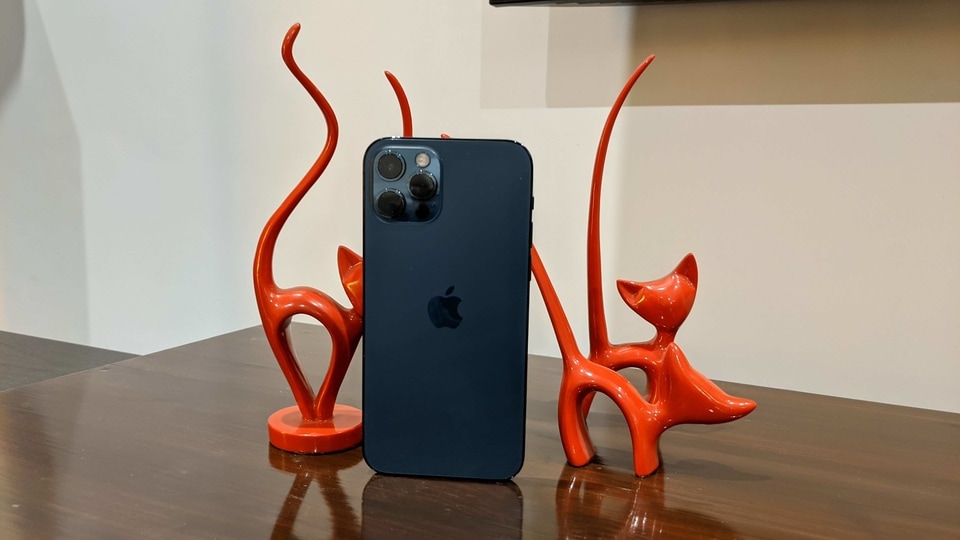 Brand: Apple
Product: iPhone 12 Pro
Key specs: 6.1-inch Super Retina XDR display, 5G capable, Ultra Wide, Wide and Telephoto lens, Dolby Vision HDR video recording up to 60 fps, LiDAR scanner, A14 Bionic chip, water resistant to a depth of 6 metres for up to 30 minutes.
Price: ₹1,19,900 for 128GB base model
Rating: 4/5
Apple is a walled garden. An incredibly pretty walled garden whose marbled walls are rather high, getting across is not cheap. And that's just how it is. You can clamber, of course, you can EMI and exchange your way over and that's when you will realise that you are not going back to the other side. Ever.
When Apple set its new iPhone 12 series free on the world this year, albeit later than their usual schedule, the reasons to cross over became all the more obvious. There were Android users who asked me if getting the new iPhone 12 devices were worth it - my answer was simple - "If you can afford it, go for it.".
The iPhone 12 Pro, sells at a whopping ₹1,19,900 for the 128GB base model and sits between the more 'regular' iPhone 12 and the 'really out there' iPhone 12 Pro Max. If you want to save a few bucks, go for the iPhone 12 and maybe you will sleep easier, if you want to go "all in", the iPhone 12 Pro Max is what you want. The iPhone 12 Pro Max made its debut in the markets a little after the iPhone 12 Pro, giving the latter very little time to really make its case for the buyers.
So, where does that put the iPhone 12 Pro? In a rather sweet spot, actually.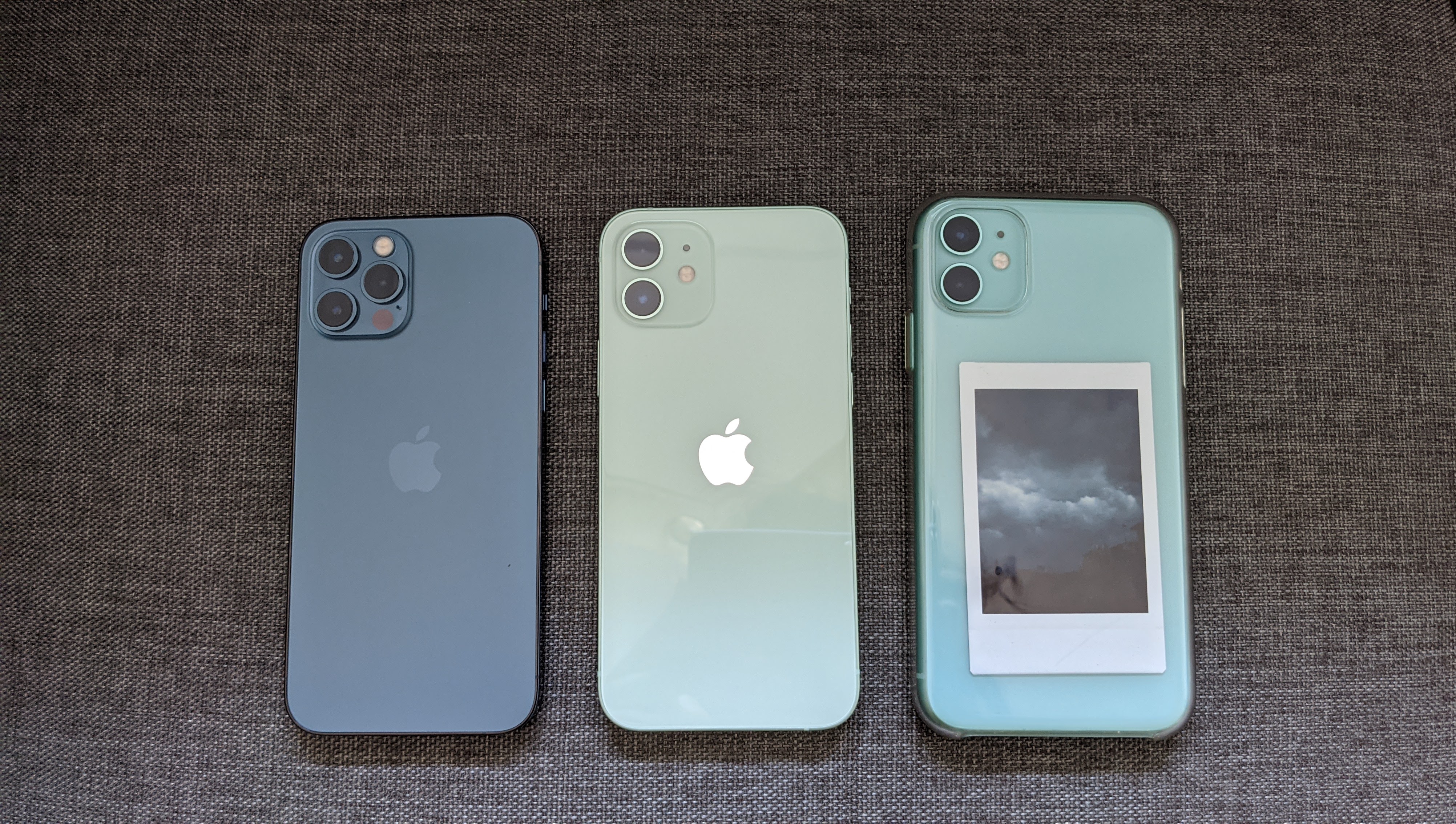 With three cameras on the back and the LiDAR sensor, the shiny metallic edges, the gorgeous new Pacific Blue colour, and a size that's smaller than the iPhone 11 - the iPhone 12 Pro is 'perfectly splendid'. And not in a mind-controlled, creepy way.
Let's talk about the cameras first.
With the iPhone 12 series, photos are more social media-ready than ever before. In older iPhones like the iPhone 11, X, the iPhone XS etc, the photos were often 'muted' for the want of a better word. They were true to life in their colours and shades, the perfect palette for a professional photographer or a true-blood photo enthusiast to take them on and create things that no Android smartphone could produce. But it wasn't for everyone. Apple's iPhone cameras were not point-and-shoot ready. If you didn't know how to edit them right, these would not get you your desired results on Instagram or Facebook.
Apple decided to change this starting with the iPhone 11 series. The colours started popping, they turned brighter and it was time you could just pull out your iPhone and take a photo that could go on Instagram without too much work. With the iPhone 12 series, it's as point-and-shoot as it gets, but the photos are still more 'muted' than what the Google Pixels or the Samsung or OnePlus devices pull up.
The camera is the primary update in the iPhone 12 Pro as compared to its predecessors. There are three sensors on the back, you get a wider f/1.6 aperture on the main camera as compared to the f/1.8 that the iPhone 11 Pro had, and a LiDAR sensor. These two brought together means better performance in low light, it's simple. The LiDAR sensor makes the iPhone 12 Pro focus faster in low light but you still need patience with the long exposure for the Night Mode (this is faster on the iPhone 12 Pro Max) which makes it tough to shoot moving objects at night.
Comparatively, the Google Pixel does better on the Night Mode as compared to the iPhone. However, with the other improvements packaged in, I had no qualms about using the iPhone 12 Pro as the main camera phone over the Pixel 4a - it's actually that good this time.
The videos are pretty perfect. We have shot videos with the iPhone 11 and used it on the website without a glitch, the iPhone 12 Pro makes things look better and brighter.
Design-wise, Apple has made a change this time. It has 'reimagined' an old design, the one of the iPhone 5S, with shiny metallic edges and a matte glass back.
Measuring in at 6.1 inch, the iPhone 12 Pro feels very compact, smaller than the iPhone 11 actually. And I can't even begin to tell you how great that is and how incredibly convenient. You no longer have to compromise on the display or prowess just because it is a 'smaller' phone, thanks Apple!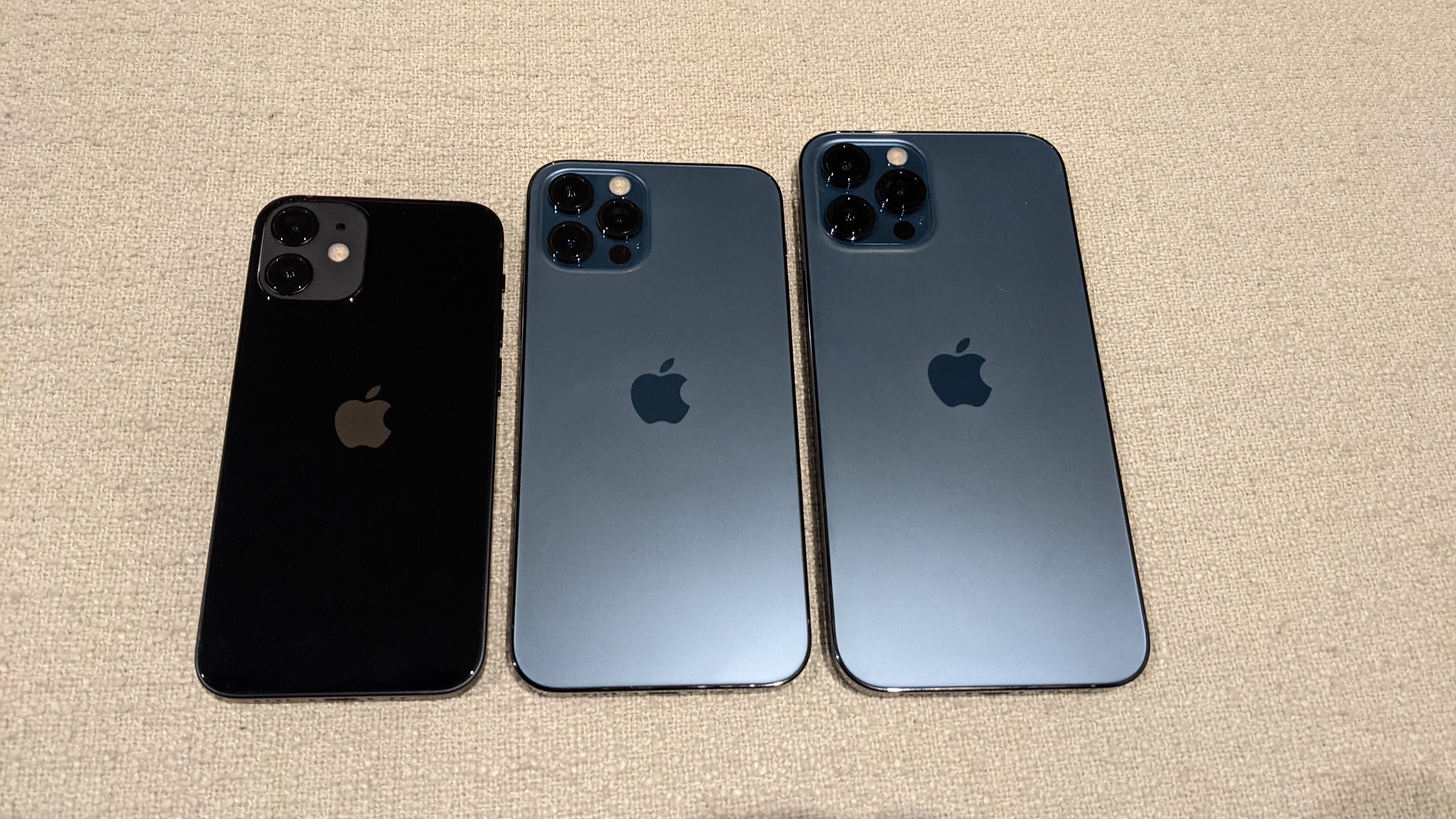 The edges are sharp and I found things feeling a little slippery, but that was just initially. Thank the lord for the matte back because honestly, I am sick to the core of fingerprint smudges on gorgeous devices.
Feel free to slap on a case if you want, Apple has some gorgeous silicone and leather options, and there are also other companies like DailyObjects making cases that work with the MagSafe charger - so it's your playground. But to be honest, don't use a case, this phone looks so good without it.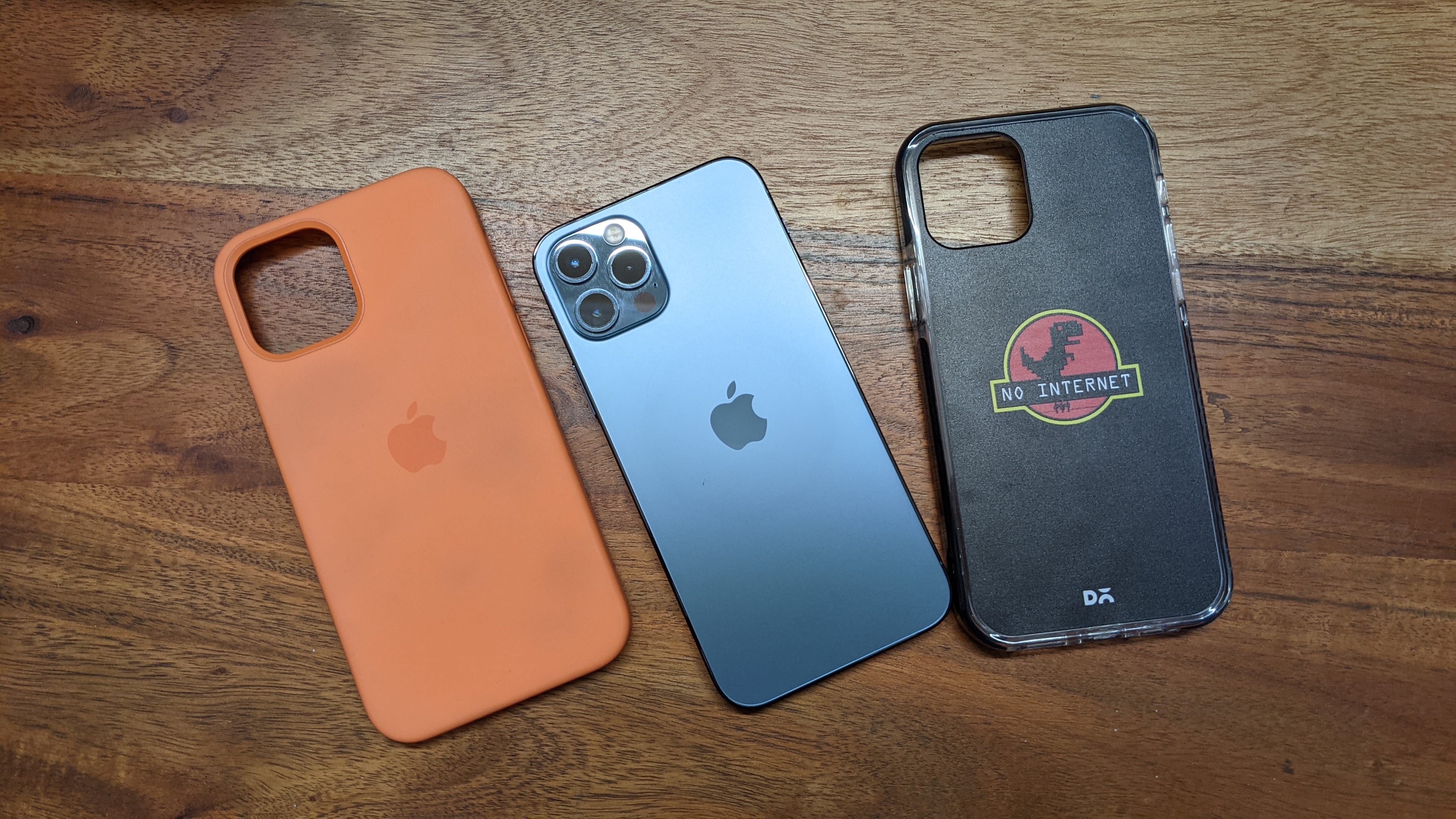 Speaking of the MagSafe and charg, the battery on the iPhone 12 Pro is smaller than the iPhone 11 Pro. I managed to just about pull it through the day, 7AM to about 10PM without any gaming but using pretty much everything else. My iPhone 11 lasts longer, but it's frankly not too much of a problem given that we are all still working from home.
So, should you buy it?
If you are using an iPhone that is older than the iPhone 11 series and you want an upgrade - this is a no brainer. If you can afford it, buy it. The phone looks great, the cameras are better.
If you are on iPhone 11 though, I'd suggest you don't lose sleep yet. What you have already works just fine unless you are one of those people who gets an upgrade for the sake of it. And if you really are looking to push the envelope, maybe iPhone 12 Pro Max is what you'd want - that's the device with the big-gun cameras and is meant for the 'pro' creators out there. For everyone else, iPhone 12 is fine, iPhone 12 Pro is better, but ₹40,000 more expensive - so, do your math.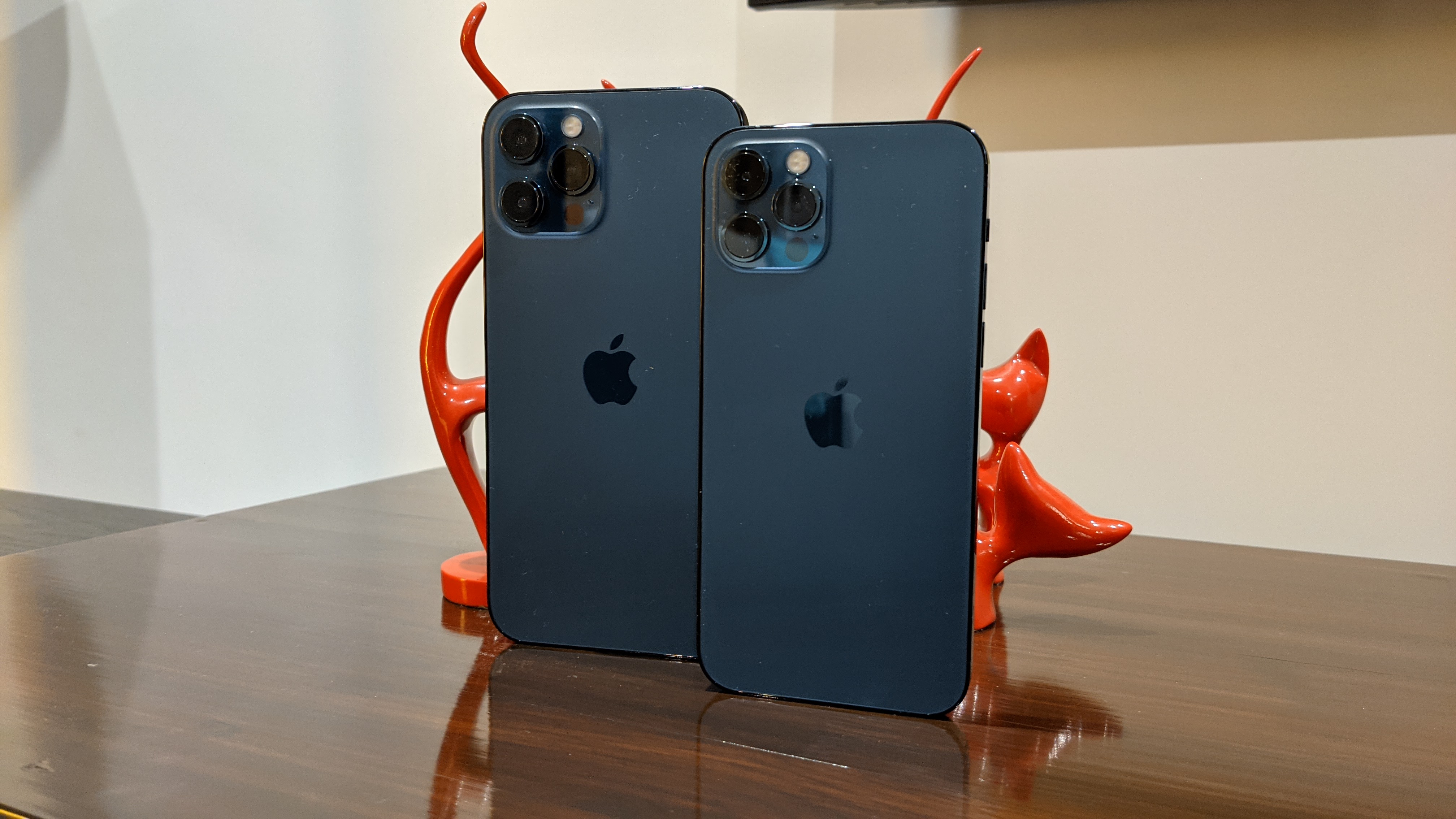 Also, for Indian buyers, purchasing a phone because it has 5G support honestly makes no sense right now. If your phone supports 5G and you happen to travel abroad to a country that has 5G, sure, it will work - but which one of you is really travelling right now?
The iPhone 12 Pro has everything going for it. There is little you can complain about except for the battery life. But placed between a cheaper alternative that also has a lot going for it and a bigger iteration that has everything going for it - your wallet is basically going to make the decision for you.