Apple iPhone 12 mini review: A fierce, little device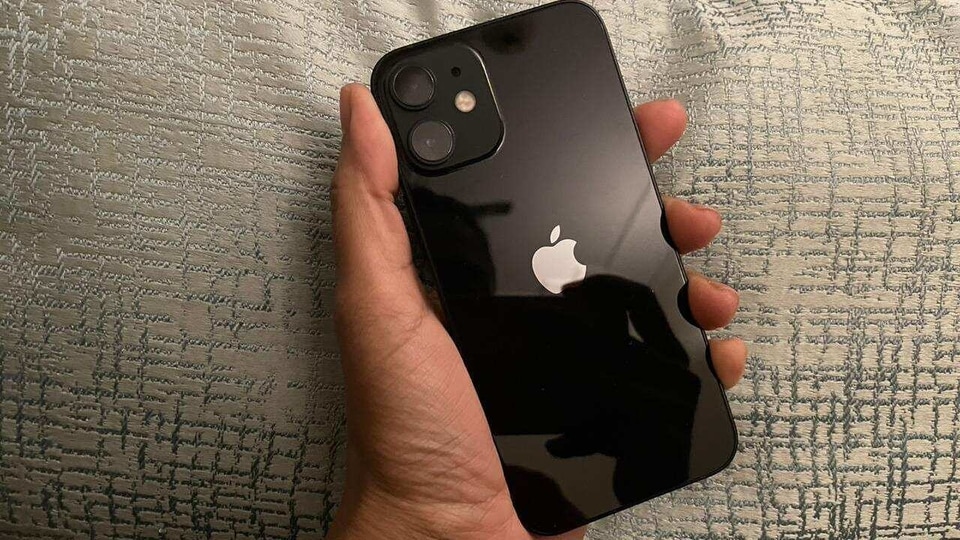 The Apple iPhone 12 Mini must be spoken about simply for what it stands — a new era of small smartphones that are powerful with (almost) no compromises.
Brand: Apple
Product: iPhone 12 mini
Key specs: 5.4-inch Super Retina XDR OLED display, A14 Bionic chip, 12MP+12MP ultra wide camera setup on the rear, 12MP selfie camera, 2,227mAh battery.
Rating: 3.5/5
Ever since I wrote my first smartphone review I have been cribbing about how big phones are a nightmare. How women can't fit them into our astoundingly shallow pockets and always have to carry a bag or a purse everywhere just so we have a place to keep our devices and not end up dropping or losing them.
My sincere prayers seem to have been answered, a bit too well I must add.
As a colleague succinctly put it - whether you buy the Apple iPhone 12 Mini or not is not important, what it stands for is.
When Apple introduced the iPhone SE 2020 earlier this year, it felt perfect in many ways except for that home button. Particularly, the size of the iPhone SE 2020 was pretty perfect with that 5.45-inch body (4.7-inch screen). But Apple took matters a step further, towards all things compact and small, and made the iPhone 12 Mini a 5.18-inch overall and a 5.4-inch screen. If you do the math, the iPhone 12 Mini has an 85.1% screen-to-body ratio (no thick chin and no home button, small mercies) while the iPhone SE 2020 has a 65.4% screen-to-body ratio.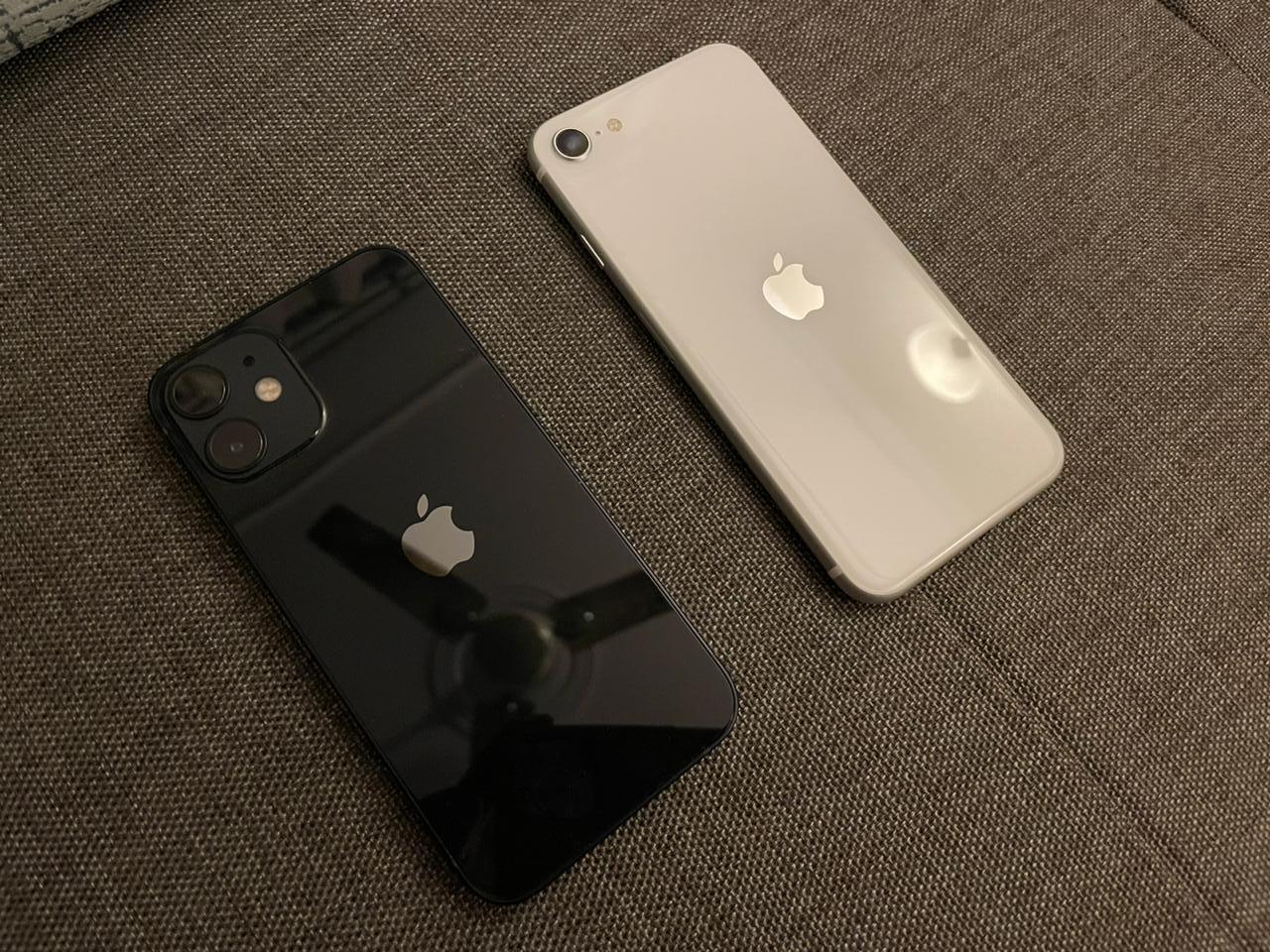 Of course, for the new little iPhone, this meant a whole lot more of that gorgeous Super Retina XDR OLED screen and the new iPhone 5-inspired design iteration that came with the sharp, flat edges. Honestly, we cannot complain.
Having spent some time with all the iPhone 12 devices launched this year, it is pretty safe to say that if you have read our iPhone 12 review, there is little we could say about the iPhone 12 Mini that's staggeringly new. It for sure is nowhere close to the iPhone 12 Pro or the iPhone 12 Pro Max, so that comparison makes no sense.
But the iPhone 12 Mini must be spoken about simply for what it stands — a new era of small smartphones that are powerful and also a reverse learning curve.
The wonder of small
With the iPhone 12 Mini Apple has shown that smaller phones do not have to have major compromises. Of course, there are some very obvious drawbacks, we'll get to those later, but they are not crucial enough for you to scratch this tiny wonder off your list.
The iPhone 12 Mini with its 5.4-inch screen doesn't sound tiny on paper. But it is, in your hand. I almost cried when I slipped that phone into my pocket...ok...I'm exaggerating, but there was an overwhelming sense of victory. We've been yelling about large phones for years now.
We called the Google Pixel 4a small and handy, the iPhone 12 Mini is smaller and handier. If you have been using big phones, as most of us have, get ready to be amazed.
What Apple is essentially doing with the iPhone 12 Mini is recreating a market that was pretty much teetering on the edge of extinction because no brand was catering to it - but that market exists and believe you me, they want devices that are not monstrously massive. It IS possible to pack a great screen into a smaller form and give users the same flawless experience and Apple put it out there with the iPhone 12 Mini.
Sure you won't LOVE watching Netflix on this, but it's not like you can't and especially when it's so easy to prop it up pretty much anywhere.
And we all know what Apple does today, other companies do… Here's hoping!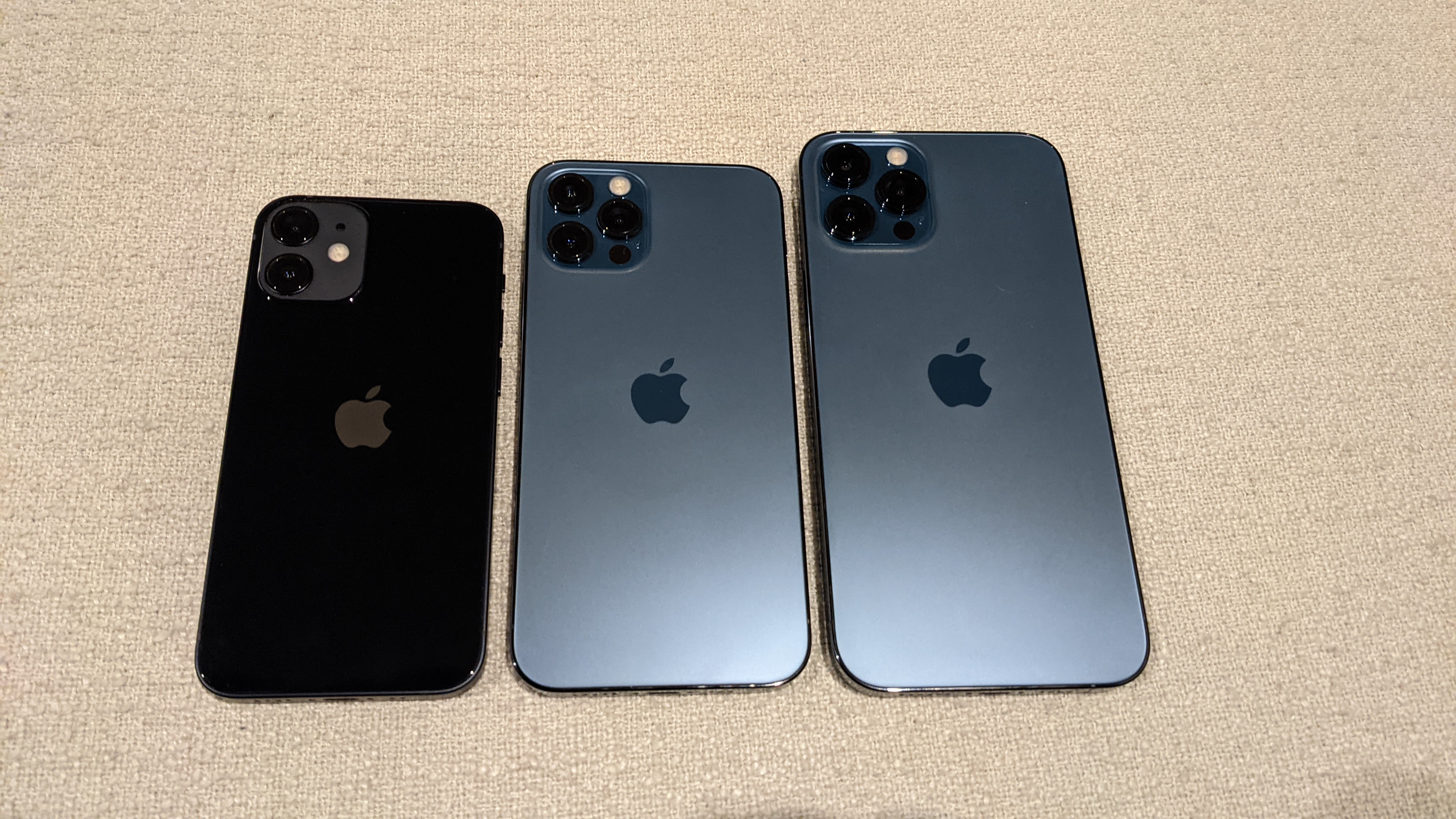 The reverse learning curve
Fine, fantastic little size, much appreciated - so thank you Apple for listening. But when you move from a big phone to this little one, keep some extra patience in store for all those typos - there will be MANY.
In a reverse learning curve, if you are going to buy the iPhone 12 Mini, get ready to unlearn the real estate of a big screen and get used to a compact little area that must fit in everything, and more.
But, like we often reiterate - humans can get used to anything.
Now, before we go into the compromises on the iPhone 12 Mini, here are the good things you get.
For starters, the A14 Bionic chip under the hood is the same that's running on the iPhone 12, the iPhone 12 Pro and the iPhone 12 Pro Max - so you know you are right up there on speed. Then the great OLED screen that Apple absolutely aces and most importantly, the same cameras as the iPhone 12.
The iPhone 12 Mini is the iPhone 12, just smaller. So you get to pick which one works for you depending entirely on how much you are willing to spend. You pay ₹69,900 for the iPhone 12 Mini and ₹79,900 for iPhone 12 (64GB). At ₹10,000 less, you basically get a smaller, more convenient smartphone that can take the same pictures as the next iteration.
Photos on the iPhone 12 Mini are great in most well-lit conditions. It has Night Mode enabled but the iPhone 12 Mini, and the iPhone 12, take a while longer to focus in low light as compared to the two iPhone 12 Pro variants, and that's because the Pro variants have the LiDAR advantage.
The images in most cases turn out pretty great and pretty social media-ready, but capturing moving objects in low light is still an issue as it is on the iPhone 12. The video quality is pretty great as well. For all practical purposes, the iPhone 12 Mini is quite point-and-shoot ready, so get going, the world is your playground.
And the compromises?
Essentially, if we choose to ignore the initial windfall of typos because we are used to bigger screens, the only big compromise on the iPhone 12 is the battery life.
While the iPhone 12 Mini does have a bigger battery than the iPhone SE 2020, it is smaller than the one on the iPhone 12. And it's not enough to last you even through a standard work day. I managed to keep the iPhone 12 Mini running from 7AM to roughly about 5PM with basic browsing, very little camera use, some social media and no gaming. So, if you are buying the iPhone 12 Mini, remember to keep the charger handy.
So, should you buy it?
Barring battery life, you aren't making any major compromises if you buy the iPhone 12 Mini over the iPhone 12. It is the same screen and the same camera. The battery life is not excellent but one can make do. But, you save ₹10,000 and you get all this compactness.
If small phones are not your thing, and you have never felt inconvened by the size of your smartphone, don't bother pondering over this one. At ₹69,900 it's not cheap, and if the size is not the clincher for you, spend that ₹10,000 more and go for the iPhone 12. But if you want to stick to Apple and want a small, convenient device - this is it. Actually, if you want a small, convenient device and budget isn't a bar, this is the only device you should look at.