This storm that can even swallow Earth! Meet the space 'King'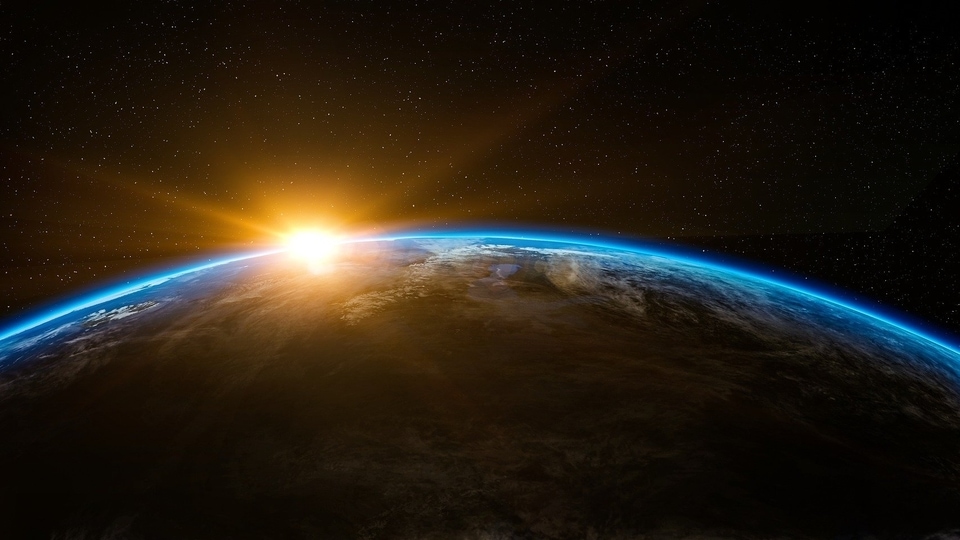 It is a storm that can not just swallow Earth, it can swallow 3 Earths! It boasts wind speeds of nearly 650kmph. What is it? Meet the king of storms - the Great Red Spot on Jupiter. And, it is in the news, courtesy Hubble Space Telescope.
Jupiter is in the news, again. Reason is the Great Red Spot and it is all courtesy of the tech marvel that is the Hubble Space Telescope. The Red Spot is a storm that has a wind speed of nearly 650 kmph and it has been going on for a few hundred years! Considering that Jupiter is a failed star, one can just imagine what kind of forces must be at work in that massive gaseous planet. If only it were bigger, it would have started all the reactions to create a new Sun and in the process, of course, fry the Earth and all the planets and stuff near it. But that did not happen.
What is the great Red Spot on Jupiter?
The Great Red Spot is an upwelling of material from Jupiter's interior, similar to lava. If seen from the side, the storm would have a tiered wedding cake structure with high clouds at the center cascading down to its outer layers, NASA explained. The Great Red Spot is an anti-cyclonic (high- pressure) storm on Jupiter. An ancient storm, it is so large that three Earths could fit inside, according to NASA.
The size of the Great Red Spot?
16,000 km across. That is one big storm. No wonder the Great Red Spot is referred to as the 'king' of solar system storms.
What is the size of Jupiter?
Well, it is the largest planet in our solar system for a start. Jupiter is also 11 times larger than the Earth. Size of Jupiter 69,911 km (radius) while that of the Earth is 6,371 km. And the length of the year is 4,333 Earth days.
Jupiter definitely shocks and awes in every way. Just a few years ago a huge asteroid, Shoemaker-Levy 9, that had split up into a number of different pieces crashed into it. Did it budge? Not at all. They just disappeared, like crackers that fizzled out. If they had crashed into Earth, it would probably have destroyed it.
Jupiter is not all gas?
While Jupiter may be a gaseous giant, there may well be solid core under there and it may be as big as the Earth, NASA says. Jupiter also has rings like Saturn, but they are too thin to be seen from a distance. It also has a number of moons too, not just 1 like the Earth.
Is there anything common between Earth and Jupiter?
Earth and Jupiter do have something common - a history. Both formed when the rest of the solar system formed about 4.5 billion years ago. It was gravity that pulled the swirling gas and dust in to form this gas giant. And, NASA says it settled in its current position some 4 bn years ago.
Why are we talking about it now?
Reason is that the storm on Jupiter, the Great Red Spot, has seen its wind speed virtually skyrocket. It was fast previously, but now it is getting faster, according to the Hubble Space Telescope, says NASA. This detection was possible because the Hubble Telescope has been keeping a constant eye on Jupiter and what is going on in it.
The data sent by Hubble telescope in its regular "storm reports", shows that the average wind speed just within the boundaries of the storm, known as a high-speed ring, has increased by up to 8 percent between 2009 to 2020. However, the winds near the Red Spot's innermost region are moving quite slowly. NASA described it as "...someone cruising lazily on a sunny Sunday afternoon". The fastest that the wind is travelling at in the Great Red Spot is over 643 kmph.
What does increasing speed mean?
"That's hard to diagnose, since Hubble can't see the bottom of the storm very well," explained Wong. "But it's an interesting piece of data that can help us understand what's fuelling the Great Red Spot and how it's maintaining energy."
What is the role of the Hubble Space Telescope in this?
The thing that made this detection possible is the technological marvel that the Hubble Telescope is. Michael Wong of the University of California, Berkeley, who led the analysis said, "...this is something only Hubble can do. Hubble's longevity and ongoing observations make this revelation possible." In fact, were it not for the 11 years of data that the Hubble telescope collected, humanity would not have known it was happening. A true miracle, of sorts.