When will a solar storm hit Earth? Indian scientist reveals chances of a devastating event
A solar storm has huge destructive potential. Will it hit Earth in our lifetime? An Indian scientist reveals the chances of a solar storm hitting us within a decade.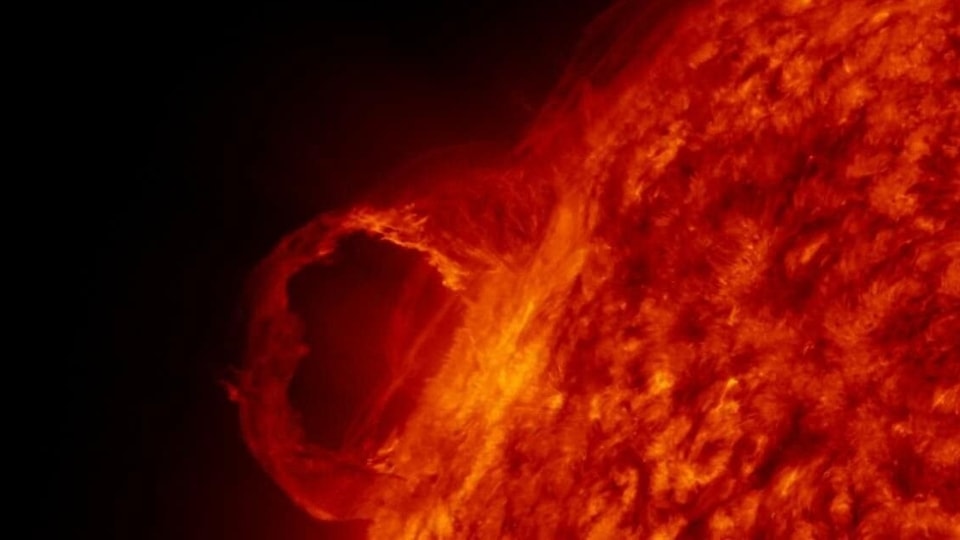 A solar storm is a powerful ejection of mass and energy from the Sun, sent shooting towards the Earth. A solar storm has massive destructive powers and its impact on the infrastructure on the Earth is likely to be massive. This is simply because a solar storm has enough destructive power to send civilisation back into the 17th or 18th centuries, if not earlier. In the past couple of weeks, researches and reports have shown that a solar storm could not only impact the internet infrastructure under the sea, but also the satellite systems that strengthen the global internet from the sky. However, what are the chances of such a solar storm hitting the Earth? Will a solar storm hit the Earth in our lifetime? Should we be scared? A research paper published by an Indian researcher, Sangeetha Abdu Jyothi, has actually estimated the likelihood of a solar storm hitting the Earth. She described it as a solar superstorm and compared it to a black swan event.
Before we understand what is the likelihood of a solar storm hitting the Earth, let's first understand what a solar storm really is. Solar storms, as NASA explains it, are eruptions of mass and energy from the surface of the sun. These eruptions include flares, prominences, sunspots, and coronal mass ejections or CME. CME is one of the elements that is likely to cause maximum damage to Earth's internet infrastructure.
Also read: Looking for a smartphone? Check Mobile Finder here.
These particles -- flares, prominences, sunspots, and CME -- arrive on Earth flowing along the Sun's magnetic field into interplanetary space. When they collide with the Earth's magnetic field and get trapped by radiation belts, they can dump particles into our upper atmosphere that cause the Aurora on Earth, like the one you see in the northern hemisphere. The same charged particles can also produce their own magnetic fields which can modify the Earth's magnetic field and affect compass readings. The changing magnetic fields can also induce electricity in long pipelines, or produce massive electrical surges in our power grids leading to blackouts.
The research paper published by Sangeetha Abdu Jyothi of the University of California, Irvine has shown that in addition to blackouts of power grids they can also damage repeaters that are used for strengthening signals in case of long distance fiber optics cables. Recent researches have shown that under sea internet infrastructure is more susceptible to damage from solar storms and that Asia is better protected compared to the US and Europe owing to Singapore acting as a hub.
When can a solar storm hit Earth? The Indian researcher has quantified the likelihood of solar storms hitting the Earth. "Astrophysicists estimate the likelihood of a solar storm of sufficient strength to cause catastrophic disruption occurring within the next decade to be 1.6 - 12%," the researcher wrote in the paper. That means the possibility very much exists of a solar superstorm or a supermassive solar storm hitting the Earth is very much there in our lifetime. However, fear is not the answer. The scientist says the answer lies is to focus our attention of where the damage may occur and be prepared to fix it as soon as possible. That can happen if we prepare early for such an event. So, paying attention to this threat is essential to safeguard our future and ignoring it would be catastrophic.
Follow HT Tech for the latest tech news and reviews , also keep up with us on Twitter, Facebook, and Instagram. For our latest videos, subscribe to our YouTube channel.
First Published Date:
07 Sep, 10:20 PM IST
71631033109401
NEXT ARTICLE BEGINS