Amazon's Alexa app will work as an in-car display for Echo Auto soon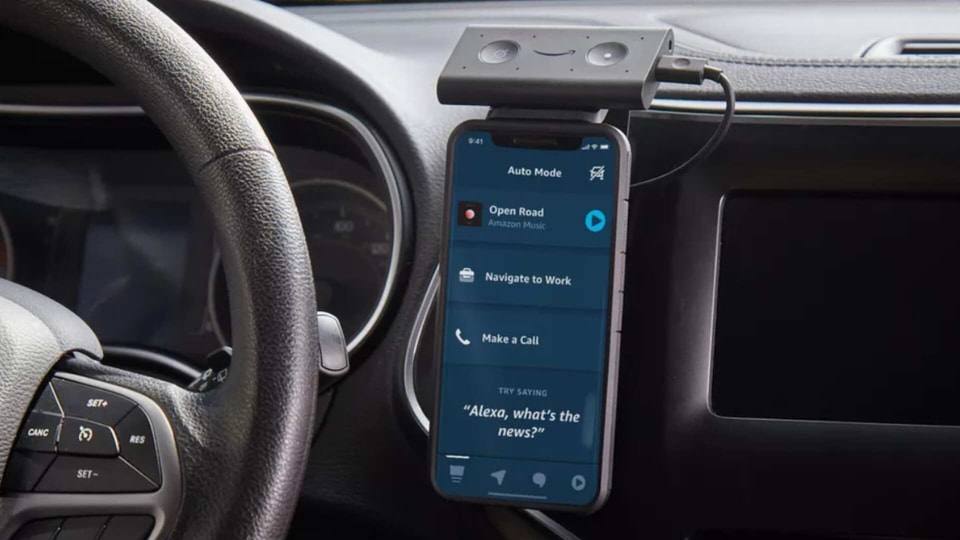 Alexa app as in-car display for Echo Auto will be equipped with shortcuts to navigation, media playback and calling features. Yes, it will also work in India.
Amazon's Alexa app is getting a new Auto Mode that is going to turn your smartphone into a 'driver-friendly display' when used with Alexa auto accessories like the Echo Auto.
Besides offering access to Alexa's regular voice commands, it also will come with larger touchscreen icons and features like music playback, directions and making calls. Amazon says that this new mode will be available in the Alexa app both on Android and iOS in the coming weeks. And for this mode to work, you do need Echo Auto or other supported Alexa Auto accessories.
Also Read: Alexa, delete everything I've said: Amazon makes privacy on Echo easier
The Auto Mode features four screens essentially. There is a Navigation screen that provides shortcuts to your favourite locations. It also connects to your default navigation app for directions. To get back to the Alexa app, you just need to say - "Alexa, go back to the Alexa app".
The Communicate screen gives you shortcuts to make calls, Drop In or make announcements on other Alexa devices - like inform people at home that you are on your way perhaps.
The Play screen gives you access to media playback and the Home screen gives you shortcuts to all your frequently used actions.
Amazon says that Auto Mode will be available in the US, Canada, Germany, France, India, Italy, Spain, UK, Australia, and New Zealand.