Here is how iMocha, a Pune-based startup, is looking to address recruitment challenges for IT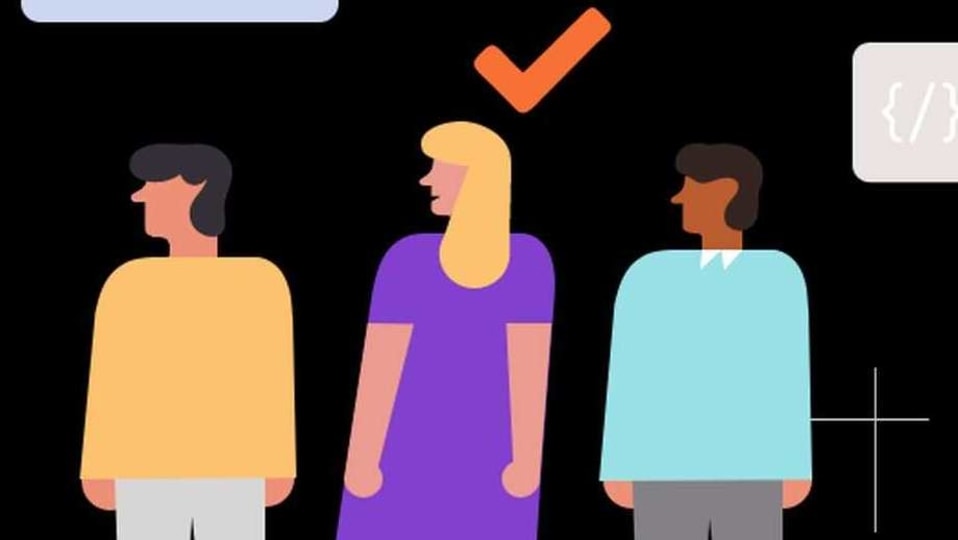 iMocha, erstwhile known as Interview Mocha, offers a skills assessment solution API platform. The startup recently raised $600,000 in pre-series A funding.
The reliance on digital tools has grown exponentially in the last year or so. These remote tools have existed for quite some time, but the Covid-19 pandemic forced an acceleration to the adoption. From work from home to virtual conferences, everything digital now seems normal. One of the new avenues in this changing world is remote recruitment. And this goes beyond simple video calling a candidate.
Unlike several other industries, recruiting for IT requires scanning candidates with specific skill sets. Whiteboard interviews are also ubiquitous in the IT and tech industries in general and the pandemic has made the process more tedious for recruiters. A Pune-based startup is looking to address these and related challenges with its skill assessment-focused solutions.
iMocha founder Amit Mishra points out some fundamental problems in the current recruitment process. He said that recruiters get thousands of resumes through different channels and they often struggle to quantify the knowledge from the resumes, which do not necessarily reflect all the skills. He added that the current process often leads to delay and listing of resumes, which may not be fit.
"For instance, a resume has ten skills, but the job requires only five of them. We quantify a person based on the requisite five skills and only the qualified candidate moves to the next level. It is one of the use cases. Second, we remove human biases in the process…," Mishra told HT Tech in an interview.
ALSO READ: Vogo raises $11.5 million from existing investors
Mishra added that his company is making efforts to bring more objectivity in the recruiting decision.
According to iMocha founder and CTO Sujit Karpe, the company is doing fairly well, especially in the last couple of years. "Even during the pandemic, we saw a good amount of growth in our business, because a lot of companies around the world are adopting digital solutions, and ours is one of the digital solutions for recruitment purpose," he noted.
He revealed that the majority of its business is coming from the US followed by Europe and India. iMocha is currently working with large organisations such as the United Nations World Food Programme, Federal Credit Union, Capgemini, and Hexaware.
ALSO READ: India startup crushed by WhatsApp now wants to take on Facebook
iMocha in August last year raised $600,000 in pre-series A funding. The company raised capital from the likes of Freshworks CEO Girish Mathrubootham, former Snapdeal CPO and Facebook Director Anand Chandrasekharan, and Vaibhav Domkundwar, CEO of Better Capital.
In a rather candid confession, Mishra said that the company had not utilised a "single penny" as it was a month-on-month profitable company. He also revealed that the idea of the raising of money was for getting support from people who are in the same industry.
"This funding takes some pressure off us to sell and allows us to focus on innovation. We intend to enhance iMocha's capabilities to tap into remote and diverse workers. We want to create a product that doesn't just help recruit, but help organisations revolutionise the way they hire," the company had said in a blog post.
That said, iMocha's transition from Interview Mocha to iMocha (in terms of branding) also tells you the evolution of the digital space. Founded almost seven years ago, the company started as a platform that focused on video interviews. In the pre-Reliance Jio era, internet connectivity hasn't had been in the best of the state. Broadband penetration was not as high as it is today, leave alone fibre-based connectivity. The bandwidth challenges forced the company to drop video interviews from its platform altogether. In March 2015, it reinvented itself as a "digital skill assessment platform".
ALSO READ: Edtech startup Newton School raises $5 million in Series A funding
We also asked the founders whether iMocha's solutions can someday be evolved to recruit other kinds of professionals, like journalists? What would that process look like?
"We have created a product called AI English Pro, which is an artificial intelligence-based product to check the business English proficiency. You can give an assessment to anyone. The candidate needs to answer a video question within two minutes over a video. Let's have some questions on journalism which you create a question, and we can put it in the system. Second, we asked him to write a letter or a task in journalism, let's say for up to 500 words and he writes to that particular task in English. His listening skills right and reading skills are also considered. Now, all these four parameters -- speaking, writing, reading and listening are all auto evaluated using artificial intelligence," Karpe explained while considering the hypothetical situation.
iMocha's story is not complete without the mention of Microsoft, which is one of its earliest backers. The company has since then continued to use Microsoft's solutions, including the popular Azure.
"During the pandemic, we built a live video interview platform within a product, and it was totally built on the Microsoft Azure Cloud. Initially, we thought it'll take almost 12 months to develop that solution. But with Microsoft as your partner, we can develop that solution in less than six months. So that helped us to go faster, go to market provide more value to our customers. So that's in today's world, I would say with a partner like Microsoft on a platform like Microsoft Azure Cloud, it helps you to be innovative, in your approach, getting massive technology innovations within our product, and providing much more innovative solutions to our customers," Karpe explained.