Airtel Bluejeans vs Reliance JioMeet: New video conferencing platforms compared
Airtel launched its video conferencing platform Airtel BlueJeans in India today. It comes shortly after Reliance Jio launched JioMeet in India.
14 Jul 2020, 08:25 PM IST
in news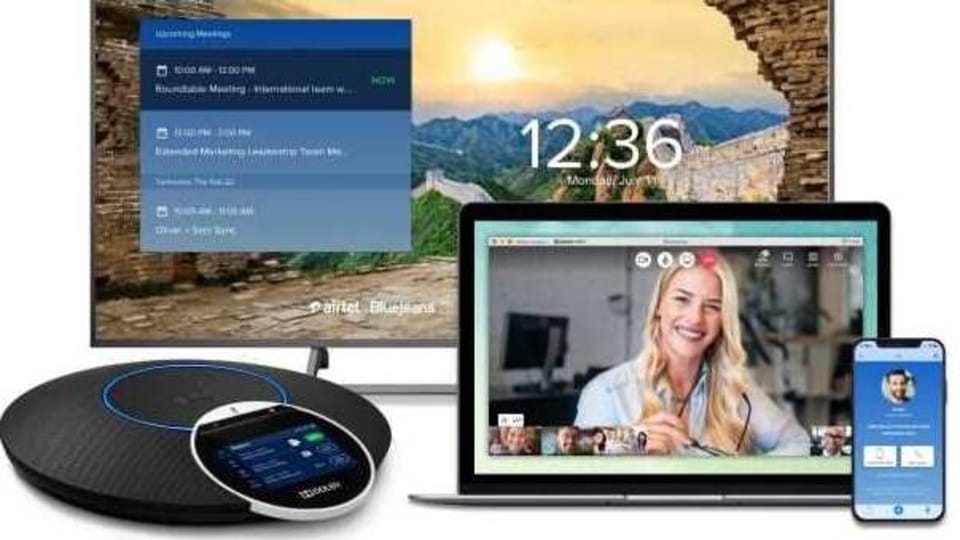 Bharti Airtel announced a partnership with Verizon today. As a part of the partnership, the Indian telecom giant is bringing Verizon's video-conferencing platform to India as BlueJeans.
"This work from home trend and this increasing trend towards conferencing and collaborating from remote areas is only going to grow...So we believe that this is a very nascent market - the penetration is low and the opportunity is very large," Bharti Airtel CEO Gopal Vittal said in a statement.
Interestingly, the launch of Airtel BlueJeans, which is the name of Airtel's video conferencing platform, comes shortly after Reliance Jio launched its video conferencing solution, JioMeet in India.
So, here is how Airtel BlueJeans fares against JioMeet:
-- One of the biggest differences between Airtel BlueJeans and JioMeet is that of the user base. While Airtel BlueJeans is targeted to cater the requirements of small, medium and large businesses, JioMeet caters to all, that is, businesses and individuals.
-- Another point of difference is the total number of people that join-in in a meeting on the two platforms. While Airtel BlueJeans can accommodate up to 50,000 in a single call, JioMeet supports up to 100 participants in a meeting.
-- Next comes the pricing. As of now JioMeet is free to use. This means that anyone, be it enterprises or the individuals, can use Reliance Jio's video conferencing platform for free. Airtel BlueJeans, on the other hand, is free for the first three months after which enterprises will have to pick one of three packs that cater to either large or medium or small businesses. The company hasn't announced its exact pricing strategy yet.
-- As far as the audio and video quality is concerned, JioMeet offers HD quality video. Airtel BlueJeans, on the other hand, offers HD quality video along with Dolby Audio for advanced audio experience.
-- Talking about the features, both the video-conferencing solutions offer advanced security features and others such as screen sharing, encrypted meetings and waiting rooms. However, Airtel BlueJeans comes with a Smart Meeting feature that captures the most important discussion points with time-saving highlight reels.