Sometimes you have to take those calculated risks: Poco's Anuj Sharma talks about the crazy in the DNA
Anuj Sharma, Country Director, Poco India in conversation with HT Tech about being Made of Mad, and more.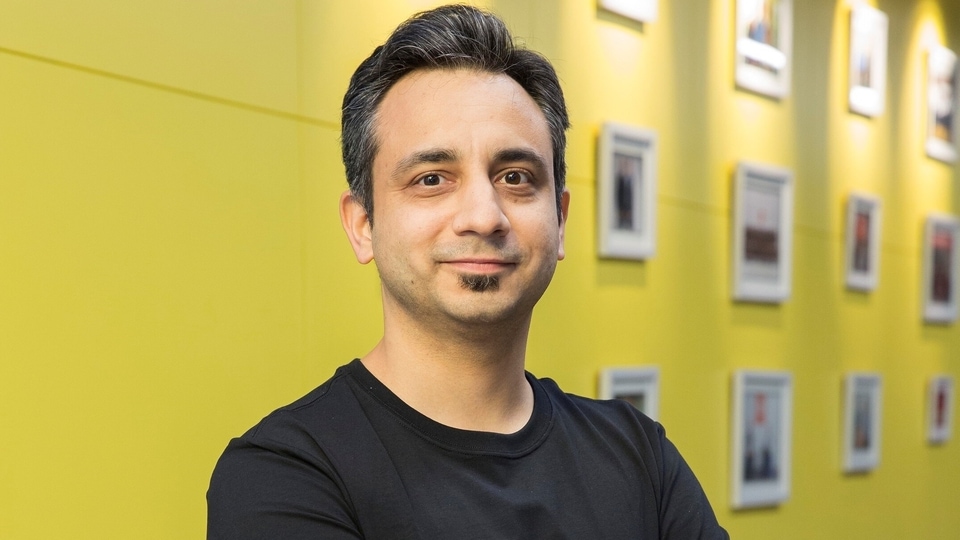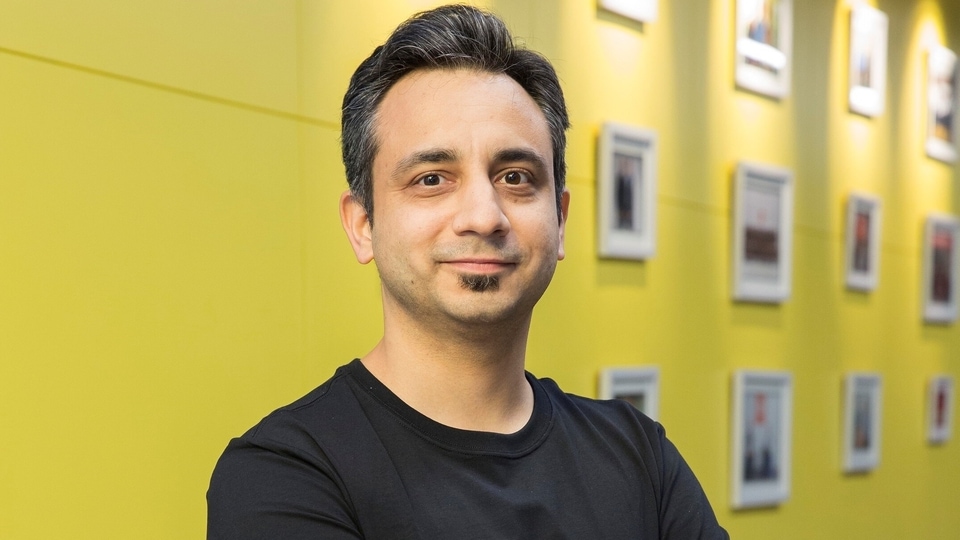 Most tech enthusiasts will remember Poco by Xiaomi that made a stellar debut in 2018 with the Poco F1. And then things went a little quiet. For good measure though, as it appears, because the company made its second debut, relaunch if you may, as an independent brand in the early part of 2020. Since then, Poco has launched a handful of devices across sensible price points. What's really interesting is Poco's new identity - Made of Mad. And they also launched their most expensive device yet, the Poco F3 GT - a smartphone that has actual, physical triggers for gaming! Clearly, these guys have a strange, albeit good, way of doing things, and of course, we wanted to know more. So, we spoke to Anuj Sharma, Country Director of Poco India, to get the lowdown. Read on…
It's been an interesting year for you guys. We knew about POCO as a brand earlier and now you have worked on this completely different identity and a different voice. Before we discuss that, how has 2020 been and how is 2021 shaping up for you?
Also read:
Looking for a smartphone? To check mobile finder click here.
Anuj Sharma: I think one aspect is Poco, as an independent brand probably started off at the worst possible time. We started off in February of 2020. But then, within about six weeks everything went into lockdown. We are still a very small team, we are about 12 people. But there's not been one single instance, that all 12 of us have been able to physically work together. So we've still not met as a team, except for Zoom calls and I don't think that really counts for much. So it's been challenging from a traditional perspective, but actually fairly interesting as well. So it's almost like we are kind of a startup, we have that size, we are looking at that growth, but in a very remote working, remote connect kind of way. So that's been a challenge throughout. But I guess as time went along, we've all learned how to work better. 2020 was a lot of learnings for us as a brand.
We started off with, of course, the Poco X2. The only data points that we had to work with were the F1 background from 2018. But the X2 and the subsequent X3 and X3 Pros that have stayed in that ₹15,000 to ₹20,000 segment, that is a place that we were fairly confident on because that segment saw the Poco F1 as aspirational and hence it rubbed off on Poco.
Last year, we had to take a couple of really quick calls in terms of which direction to take. And one fear that we had was the impact of the entire pandemic on the macroeconomics of the country and how people would kind of react at that point, the expectation was reduced consumer spending across different categories. So whether it was real estate, whether it was services and hospitality we were expecting a hit on the electronic side not as much as some of the other sectors, but we were prepared for that. And what we did was, we got into the M series, which is between ₹10,000 and ₹15,000. And just before Diwali, we also launched the C series, which is below ₹10,000. So we only have that much of our portfolio. In hindsight, I think that turned out to be a pretty good decision. It took us some time to kind of build this portfolio, it's been still kind of lean. We don't really have conflicting products at the same price point as most of the other brands do, so it's still been pretty clean.
But these changes, I think helped set the foundation for 2021 right from the word go. After Diwali, we always see a dip in consumer interest across brands for the industry. But once consumers started coming back in towards the last part of December and mostly from January onwards, I think it's been a stellar year so far for us. So in 2021, we are running about five phones at any given time. So it's you can get a Poco for about ₹8,000 rupees and you can now get a Poco for ₹33,000, it's been fairly well spread, without really too much overlap. So it's been easy for consumers to choose what they wanted to. And, as a result, I think we've seen success on almost every product that we've launched.
So last year, we launched five phones - the Poco X2, M2 Pro, M2, X3 and C3. All five actually crossed a million units in shipments. This year, we started off in February with the Poco M3, in April with X3 Pro then in June and July, we've launched the M3 Pro and the F3 GT. M3 has also already crossed a million units in shipment. So it's been a focused effort, it's been trying to keep it easy for consumers to kind of buy into. And of course, as you mentioned earlier, we are obviously in a better space than we were last year, by the sheer number of people who now know that there's a brand called Poco, we still have quite a distance to go. In fact, I think our awareness at this point is still at just about 60%. So we still have a lot of headspace ahead of us, we have a lot of room to grow. But compared to last year, we've already seen significant gain from where we were.
And I think both the quarters this year, at least quoting IDC numbers we've gained on the market as of Q1, our growth was 300% versus last year's Q1 - we started off only in February. So obviously that growth was supposed to come in but because I think we had a robust portfolio. In Q2, we saw 865% growth. So it's actually insane to think at least from what I can remember, in the last seven-eight years, any brand that seen that kind of growth in a particular quarter, unless the base was extremely small and you were just getting started. So that's been fairly encouraging. Overall, so like I said, business has been pretty good.
Those numbers are insane. All the phones that you launched in 2020, covered a whole bunch of price points and made sure that there was something for pretty much everyone, even for people who want to be a little careful about money. Do you guys have a similar portfolio in mind for 2021?
Yeah, I'm hoping that there is no third wave, but I guess we will stay real. I think what's changed compared to last year is the ability to kind of somewhat predict how each of the waves or a particular lockdown would impact you both from a consumer spending perspective, as well as how we should kind of manage from a logistics perspective and all that stuff. So both from a business perspective and consumer perspective, there's a little more predictability compared to how it was last year.
From a portfolio perspective we've still kept a C Series product, we've got two M we've got 1x So, a lot like last year, I still think that maybe, is more or less where we want to be. But there is this space to kind of grow because Poco started off with the F1, which was in the ₹20,000 to ₹30,000 space. So last year, we did not have any product above ₹20,000. And that was a very conscious choice. But this year, we did launch one. So, end of July, we launched the Poco F3 GT. So it was kind of the second phone in the F series for us. So that's come in at a starting price of ₹27,000 going up all the way to ₹31,000. So that's a new space, we've expanded on the higher side.
But from the economy options, or the mid-range options, I think we could probably keep it as lean as it is right now. I would not really want to launch too many devices and confuse consumers. There's this interesting data point behind this. Amongst all the brands out there online, we've always seen a "cobrowse". So, for example, if a consumer comes to a Model X page from a particular brand, normally they would compare between two or three different competing models, and choose or try and select what device they like. And that's been the case in the online space since probably it matured a bit, so probably since 2016. With Poco, what we see is people cobrowse mostly within our own portfolio.
So someone who's basically liked what a Poco device is offering lands upon the device makes a choice, whether, for example, they want something more, and hence they end up moving up in terms of price points and taking up something else. Or if they are a little more conscious in terms of money that they want to spend, and they're still looking for a great device, they go down, but they are staying within the Poco brand. This is completely contrary to what you normally see. So in a way, having a simpler portfolio, I think is definitely helping us.
Maybe, and I'm not too sure of those numbers, but I'm assuming that an iPhone might be seeing something like that, right? You decided on an iPhone, and then you're trying to see whether you want to spend ₹40,000, ₹50,000, ₹60,000, or ₹70,000.... but the simplicity in consumer spending always helps. So a very complicated decision set, or a data set, at least in our belief detracts consumers from buying your product. And so far, I think it's been working out very well for us.
What do you think has worked for Poco as a solo brand, which is considerably young as compared to the others? What do you think is working for you, for people to want to browse within just your portfolio and not look at similarly priced offerings from competing brands?
I think the first part itself is the simplicity of options. The second one is over time, every single Poco product, because we weren't launching too many. So it isn't like we are making minor iterations and then just putting out another model. So consumers had that trust, saying if I'm buying a Poco product, I will get what I am expecting, or what is written in those pages because we're not trying to have different messages go out for two very similar devices that might not be too different in terms of consumer experience. So one is obviously the simplicity of it.
And the second one is, with simplicity came in the fact that at any given price point, chances are that Poco had the best product available. So, I mean, we are not available everywhere. But wherever we are selling, when you're looking at a Poco product, people have started to build up that trust, saying that it will be the best device in its price class. So that becomes a lot easier.
And I think the third one is that we are growing, but we do not really have a majority market share yet. So it really helps people stand out. So someone who's buying a Poco product is able to justify in their friend's group that I was probably the smartest one amongst all of you guys, which could be a thing, I'm not too sure about it. But the uniqueness of having a Poco device, if it gels in with their own self-image definitely helps there. But I would largely put it as simplicity and the trust saying that these products are going to be the best in class.
One interesting example was when we launched the Poco X3 Pro in April, now that one was launched at ₹18,999, and then we had the Poco X3 from last year, which was ₹16,999, and then we kind of dropped the prices along with that launch to ₹15,999 and making it a little more affordable. For most people, there must be at least 50 other models in that ₹15,000 to ₹20,000 segment. But, again, the cobrowse was completely between the X3 and the X3 Pro. So, someone who was taking the decision saying, do I stick with the X3 or do I pay ₹3,000 or ₹4,000 more and get the X3 Pro. But it largely stayed that way. And I think even today, most of the cobrowse still happens between these two models in that particular segment. While there might be some really good other options available as well.
You launched Poco in the first place ever with the Poco F1, do you think there is a bit of that brand identity got carried over to when you guys relaunched despite the fact that the new persona you guys are projecting now, as compared to what you did with the F1 is very different. Do you think a bit of what you already had in the past carried over and helped you create this space that you have right now?
Definitely, there wouldn't be a Poco if it wasn't for the Poco F1. Or I probably should say Poco F1 by Xiaomi at that time, because that's what it said. And a lot of it was built up around the F1. And it was largely the F1 success that enabled all of us to take a second look at it. And at that point, I was part of the Xiaomi group. Maybe we were able to take a look at things saying that, we probably have something that can do a lot more with than just having one product.
And in a way, the relaunch of Poco or Poco going out as a separate brand can be pretty much or 100% attributed to the success of Poco F1. But then you can't stay on one particular dimension only. And that's where the brand journey from 2020 till now is - towards a more inclusive, wider audience compared to where we were earlier.
Is there any specific reason as to why you guys chose this particular persona this time around?
I think it was always there. Back in 2018, also, while the product philosophy has always been "everything, you need nothing you don't". But the device was a bit crazy. And even at that point, with Poco, the guerilla marketing tactics were completely out there. So there was a bit of crazy in the DNA right across the board. And that has always stayed. And, the way, Poco brand was interacting on social, the language that was being used, was a bit 'crazy'.
Earlier this year, we just thought, it's there, it's in the DNA, might as well put an identity to it. Hence, that whole 'Made of Mad'. Made of Mad is essentially what the Poco team was, at all times, whether it was communication, whether it was products. So it was about giving it terminology and giving it a face, and also highlighting how you are outside of the main bunch. Everyone else is trying to have certain corporate values, we don't really believe in that. And that also is expected from Poco's consumers. If you are going out there and picking up a brand on what they think the brand is, which is, again, not doing something which is commonly done by others, you have got to be a little crazy. And that is the connect we were looking at. It's just kind of putting that in place.
Crazy streak in the DNA, but you guys are playing it pretty safe as far as price points and the portfolio is concerned. It all seems very stable, logical, and well thought out. Where do the twain meet?
Of course. In terms of crazy, you can't leave the market behind. In India, about 90% of the market is $300 ( ₹23,000 approx) and below. So you have to be present there, otherwise, you are building towards a business that's not really in for the long run, and you're not building towards a business that can be sustainable in the long run. Unless, of course, you're getting, some other investments in.
The crazy comes in from a product perspective. So if you look at Poco X3 Pro, that is the first phone in and around ₹20,000 price segment since the first Poco F1 and to have a Snapdragon 800 series chipset. Now everyone else is doing this, we've got the best all-rounder phone or a phone that does everything. And we chose instead to have a phone that basically beats every other phone in terms of performance.
Or if you look at the F3 GT, marked at around ₹27,000, it gets into a space where there are other devices and there are good devices out there. And they all do everything. So we've got a bunch of Jack's out there saying we've got a great camera, we've got a good battery, we've got good performance, and the whole list because you ticked all the boxes on the F3 GT. And we chose not to and then we went ahead and did something outstanding - mechanical keys. Most people don't even have triggers in this particular price class because it's an expensive affair. But then having mechanical ones is completely outlandish, because you don't really put mechanical keys on a phone anymore. Or actually, you've never really done that. Even the old Nokias of the world would have membrane keys. To put a mechanical key into a phone, and then putting it out there makes for a differentiated device. It's still kind of crazy, of course. There's crazy, but within acceptable limits and you can't go completely outlandish that you start losing connect with your core audience or consumers.
So what are we going to see from you guys this year, beyond your Poco F3 GT?
So this year, we would probably want to consolidate the portfolio, not too many launches. I've always said that. And luckily, we've always maintained it. I know a certain brand, who might have like some five new launches between now and Diwali itself. But we will probably not do that.
From a portfolio perspective, it will still stay pretty lean. We are looking at category expansion. I think we have a fairly decent understanding now as a team in terms of which phones are for who. But we do keep getting requests for simple things around the phone, that we've not been able to fulfill, such as protection for the device, from tempered glasses to official cases, we don't really have that
Power is another aspect. Power normally is no chargers, different cables, power banks. I don't think we'll do power banks, because most of our phones have amazing battery. We are covered from that perspective for our consumers. But giving people options for different chargers and things like that is something that we will look at.
And the third one is connected devices with the phone. Whether it's audio, or whether it's wearables. Audio is something that we are definitely interested in. And we hope to get something good out and it is just taking a lot more time than we actually anticipated, essentially, because it's a small team, none of us are audio experts.
But it's been a learning process. It's been a humbling process. But we are determined to get that out. We will look at that category expansion, around protection, power, and, audio and wearables. But that might take a little more time.
I don't really want to do a particular event where you know, here's one phone and five accessories. Each of these introductions will have to be fairly well qualified and tested. Hopefully, we have some good consumer feedback before we decide to kind of take it to the larger market. So we'll definitely look at that expansion.
Another expansion may not be this year, but in the future, looking at how F3 GT has been accepted by the consumers and how they are using that device, we could look at something which does a lot more than the F3 GT. I don't know in which direction it would be, whether it will be more performance, whether it will be more of these unique features. But we definitely want to do that and we've got a huge headroom ahead of us. We've just raised the price point to ₹30,000. There is a lot of space to grow in the premium segment as well. So I definitely want to look at something there.
The Poco F3 GT is your most expensive device yet. What is kind of feedback have you guys gotten on this?
I think it's been pretty good. One thing that always amazes me is people have really started to appreciate the product designs that we are putting out there. They are very different-looking devices. So we started off with the POCO M3, where everyone loved the yellow and black combo that we had. And then the M3 pro had that similar thing.
On the F3 GT, it's completely different in terms of design. It's still kind of evolving, it's still a whole lot of experiments coming through. But that's the part that actually surprised me quite a bit, seeing people liking that overall build and that design.
Of course, it was a lot of effort put into that one. But what is heartening is people who are picking up the F3 GT, are seeing value in terms of the maglev triggers. When you're introducing new tech, especially during times like these, one of the biggest problems with 2020, and 2021, is we've not been able to get on to the ground, have focus group discussions, or in-depth interviews with consumers asking how they use it, or how they like a device that will do something like this, that's been really tough.
Sometimes you have to take those calculated risks and hope that it comes across as a neat trick, but in a useful way. On the F3 GT, the number of people who are loving the triggers, and actually using them definitely gives us hope, saying that we are onto something here. And people are able to appreciate that.
Of course, these are mechanical parts. They're hard to do, they add to the cost of a particular device. But the benefit that they see out of that additional cost is something that is on the positive, which is also kind of heartening there.
Just from the brand perspective, are there other marketing campaigns you guys have planned to put yourself more out there as compared to the other brands that you're competing with?
Oh, well, yes. And no.
We are definitely looking at different ways of reaching our consumers, different ways of connecting with our consumers. We recently just kicked off our Poco community, it's still in beta. It's a closed beta. But hopefully, we'll open it up for more people to sign up. I'm hoping that we can have some really meaningful conversations on the community page itself.
We're trying to do marketing in a slightly different way. But not too much from a traditional perspective. We still haven't gone on to TV advertising, which everyone else does. I'm hoping that we won't really need that. Because the place where we are, we can still improve our overall awareness, through very clever marketing. Before we really need to get back on to the traditional marketing tactics. So it's still some distance away. But we'll definitely be doing a whole bunch of things.
The festive season is coming up. We are super excited about that. And then, of course, at the end of the year, we normally see a whole lot of reflection on what consumers liked, and how our products were perceived. So we would definitely do something around that too.
So digital, social. Different community connects, very targeted campaigns, sometimes even hyperlocal because, from an online perspective, you can do that. And you have that control. So we'll definitely look at those things.
Follow HT Tech for the latest tech news and reviews , also keep up with us on Twitter, Facebook, and Instagram. For our latest videos, subscribe to our YouTube channel.
First Published Date:
09 Sep, 12:55 PM IST
71631170851293
NEXT ARTICLE BEGINS