Windows 11 available for download in India free; how to get it on your laptop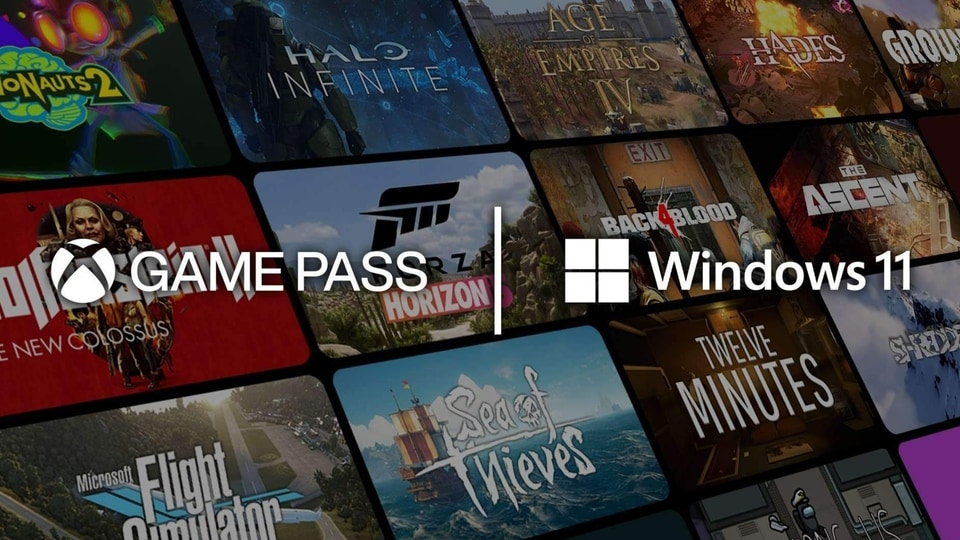 Windows 11 release has happened today and for a specific set of users, it is going to bring a lot of thrill and excitement. Know here what Windows 11 is offering for free.
Windows 11 release is done and dusted. Six years after Microsoft first rolled out Windows 10, the company has finally started rolling out an upgrade to its operating system. Microsoft today announced that it has started released Windows 11 and it is a free upgrade for all Windows 10 PCs and on new PCs starting today. Microsoft has taken a lot of pain to highlight one aspect of Windows 11 - that it is actually designed specifically to cater to the needs of gamers. Yes, Microsoft wants gamers to know that Windows 11 is the ideal platform to play the latest games and that for this it has built in the Xbox app into the system.
Windows 11 system requirements
However, know whether you are eligible for an upgrade to Windows 11. First of all, not all Windows 10 users will be able to upgrade their personal computers to Windows 11. Microsoft has already listed a set of hardware requirements that are required needed for PC owners to update their Windows 10 powered devices to Windows 11. These requirements include: a PC running on system-on-chip with two or more cores and a clock speed of at least 1GHz, 4GB of RAM, at least 64GB of storage space, Trusted Platform Module or TPM version 2.0, a graphics card compatible with DirectX 12 or later with WDDM 2.0 driver, a screen with at least 720p resolution that is greater than 9-inches diagonally with 8 bits of colour channel, UEFI, and Secure Boot capable.
Alternatively, Windows 10 users can also download Microsoft's PC Health Check app to check if their desktops and personal computers are eligible for the upgrade.
Windows 11 powered PCs
Users who find their PCs incompatible with Windows 11 have two choices. They can either continue to run their PCs on Windows 10 or they can buy a PC that is compatible with Windows 11. Microsoft has already announced that the Acer Aspire Vero, ASUS ProArt Studiobook Pro 16 OLED, HP ENVY 34 All-in-One Desktop PC, Lenovo Yoga Slim 7 Carbon, and its Surface Studio Laptop are already shipping with Windows 11 and that a host of devices from companies such as Acer, AMD, ASUS, Dell, HP, Intel, Lenovo, Qualcomm, Samsung and Surface meet the system requirements needed for downloading Windows 11.
ALSO READ: Windows 11 review: An inside out makeover
Windows 11 for GAMERS
We have already talked about a host of features that Windows 11 is bringing to the PCs. In addition to features like an updated Taskbar and Teams integration, Microsoft is also bringing new gaming-focused features to PCs with the launch of Windows 11. Here are the best gaming features on Windows 11:
-- Microsoft said that if your PC has an HDR capable display, Auto HDR will automatically upgrade over 1000 DirectX 11 and DirectX 12 games to high dynamic range, rendering a much wider range of colors and brightness.
-- Apart from this, Windows 11 includes the ability to turn Auto HDR on or off on a per-game basis.
-- Additionally, Windows 11 includes support for DirectStorage. When paired with an NVMe solid-state drive and DirectX 12 GPU, games that implement DirectStorage can benefit from reduced load times and render more detailed and expansive game worlds.
-- Significantly, Windows 11 includes the Xbox app built right in. Through the Xbox app, you can browse, download and play over 100 high-quality PC games with Game Pass for PC. The announcement comes as Microsoft is planning to bring three major games to its Xbox gaming console. While Age of Empires IV will arrive on October 28, Forza Horizon 5 will arrive on November 9 and Halo Infinite will arrive on December 8.