Awesome! This HISTORIC missing piece of Moon found on Earth
In an awesome sequence of events, a mysteriously missing moon rock has been located here on Earth and all due to a broken gun, of all things!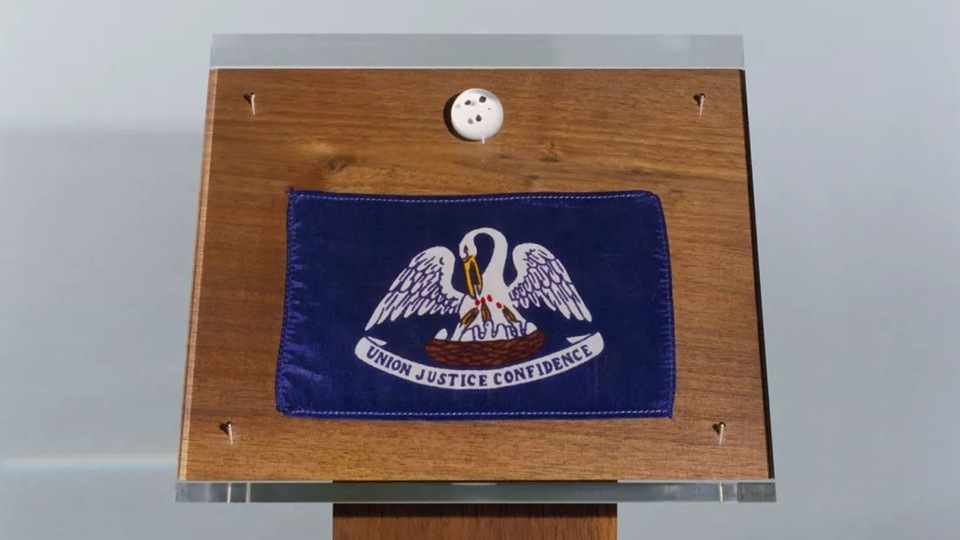 Much to the delight of astronomers, a missing piece of the Moon has finally been found courtesy an awesome combination of events here on Earth. Louisiana State in the US has recovered a piece of history, which had mysteriously gone missing years ago. It would have been lost forever, were it not for a man realising its importance for humanity in general and the US in particular. Fortunately, it was returned by the Florida-based man who was planning to use the wood from the plaque that held it to repair a broken gun. It would have been a big loss had he not realised its value. It ensured this valuable space memorabilia was saved.
The man was looking for wood samples to repair or replace his damaged gunstock. His eye fell on something that he already had. He had purchased a display at a garage sale over 15 years back for its valuable wood and had forgotten about it till his eye fell on it recently when he was looking to repair the gun.
Amazingly, that purchase was none other than the Apollo 17 Space Mission goodwill rock display. "I can't even tell you how long I owned it for...I'm not even sure how much I paid for it. I buy plaques because I take the wood from the plaques and I send it over to my gunstock guy and he makes grips for my Colts and so forth," the buyer, who is a resident of Merritt Island, near Cape Canaveral, told collectSpace.com.
While he was looking for wood of a particular colour, he pulled out the Apollo moon-rock-adorned plaque from his collection. The plaque had the moon rock on it along with a message written, which said, "This flag of your state was carried to the Moon aboard Spacecraft America during the Apollo XVII mission, December 7-19, 1972," a second metal plate reads. "Presented to the people of the state of Louisiana by the National Aeronautics and Space Administration."
What this moon rock was bout
This moon rock is a part of the larger moon rock that was brought by the Apollo 17 crew back in 1969. At the time, the former US President Richard Nixon had directed NASA to make moon-rock adorned plaques for the 50 US states, the country's provinces and 136 foreign nations. However, many of these moon rocks went missing later.
Now, after realising what the plaque was, the Florida man reached out to the Louisiana's governor's office, from there he was directed to the Louisiana State Museum.
"They wanted me to mail it out to them...I said, 'I'm not mailing this thing out to you. I will hand deliver it,' and with that said, that is what I did," the man added.
"He did indeed hand over the moon rock to the museum," Steven Maklansky, interim director of the Louisiana State Museum, told collectSPACE in an interview.
Follow HT Tech for the latest tech news and reviews , also keep up with us on Twitter, Facebook, and Instagram. For our latest videos, subscribe to our YouTube channel.
First Published Date:
30 Sep, 12:50 PM IST
71632986077265
NEXT ARTICLE BEGINS