How to watch SpaceX and NASA's crewed mission live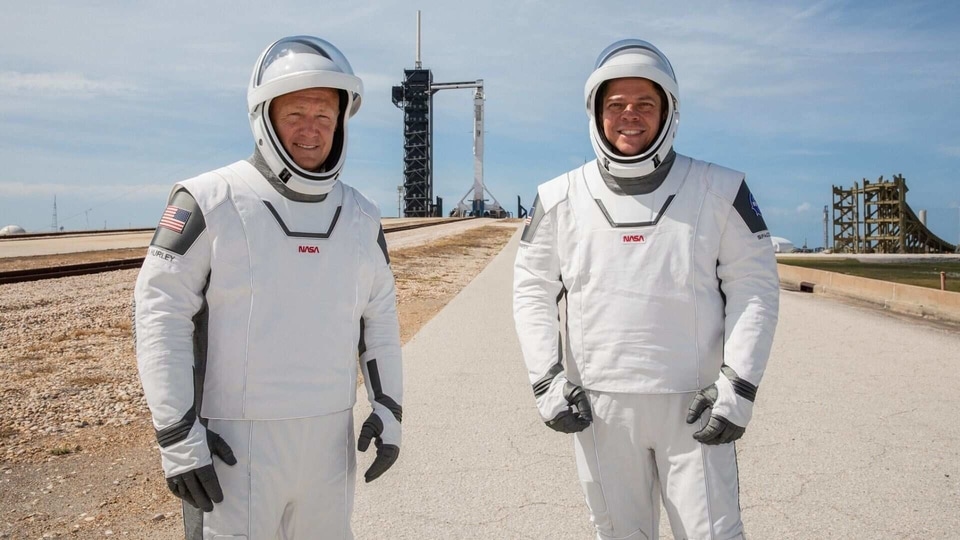 SpaceX will make a second attempt at its first crewed mission with two NASA astronauts.
SpaceX will make a second attempt at sending its first crewed mission today. The first attempt which took place this Wednesday was called off due to bad weather.
The SpaceX capsule called "Crew Dragon" will carry two NASA astronauts Bob Behnken and Doug Hurley. NASA and SpaceX have been preparing for this mission for two years now. This will be a historic moment as it's the first time a private spacecraft will go up into space.
The launch event will be livestreamed on NASA's YouTube channel. Coverage will begin three hours earlier at 8:30 pm IST and interested users can follow this link to catch it live.
SpaceX's Falcon 9 rocket will launch the Crew Dragon capsule today at 3:22 pm EDT which will be 12:52 am IST in India. The rocket will take off from Pad 39A at NASA's Kennedy Space Center in Florida. The first mission which was scheduled to take place on May 27 was called off less than 17 minutes before takeoff due to bad weather conditions.
The success of this mission will also make way for SpaceX to continue crewed missions for NASA to and from the ISS. SpaceX signed a deal worth $2.6 billion with NASA in 2014 for six crewed missions.