NASA's aeronautics experts are helping Ingenuity prepare to fly on Mars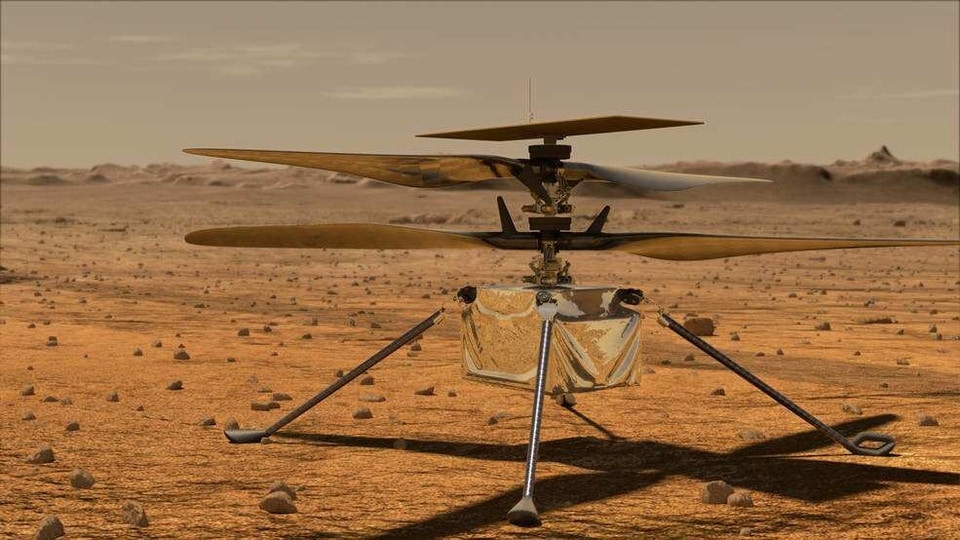 A helicopter on Mars? Here's how two teams of researchers came together to make the Ingenuity work.
NASA's Jet Propulsion Laboratory (JPL) has so far been working on landing and operating robotic probes and rovers on Mars. But as far as planetary exploration is concerned, it's a different story.
Designing and building a spacecraft is one thing, but you will need extra engineering help to make a helicopter fly in an alien atmosphere. This is where NASA's aeronautical innovators come in - to helo the JPL team learn all about rotor dynamics.
"The problems you have to solve to fly a helicopter aren't all that different whether you're talking about Earth or Mars. We were able to help them better understand their design and refine their methods and the tools they used for testing it," said Wayne Johnson, a senior researcher with the rotorcraft aeromechanics group at NASA's Ames Research Center in California.
The Ingenuity helicopter is securely fastened on the Perseverance Mars rover and is waiting to be launched from Cape Canaveral Air Force Station in Florida at 7:50AM EDT on July 30.
"When we started working on the project, we started doing it with a lot of uncertainty about whether it would even be possible to do. There were significant technical challenges to overcome," Carlos Malpica, an aerospace engineer at Ames who is a rotorcraft flight dynamics and control expert for NASA's Revolutionary Vertical Lift Technology project, said.
One of the challenges was to ensure that the vehicle could take off in a controlled manner in the thin atmosphere on Mars. The air there is equivalent to what it is at 100,000 feet above Earth. Helicopters on Earth don't fly that high.
Another challenge involved the designing of the vehicle - it has to survive the freezing cold Mars nights where temperatures fall to -130 degrees Fahrenheit. Ingenuity also has to operate largely on its own since direct pilot control is not possible between the two planets. If all goes as planned, after landing on Mars in February 2021, Ingenuity will go on its first inaugural demonstration flight.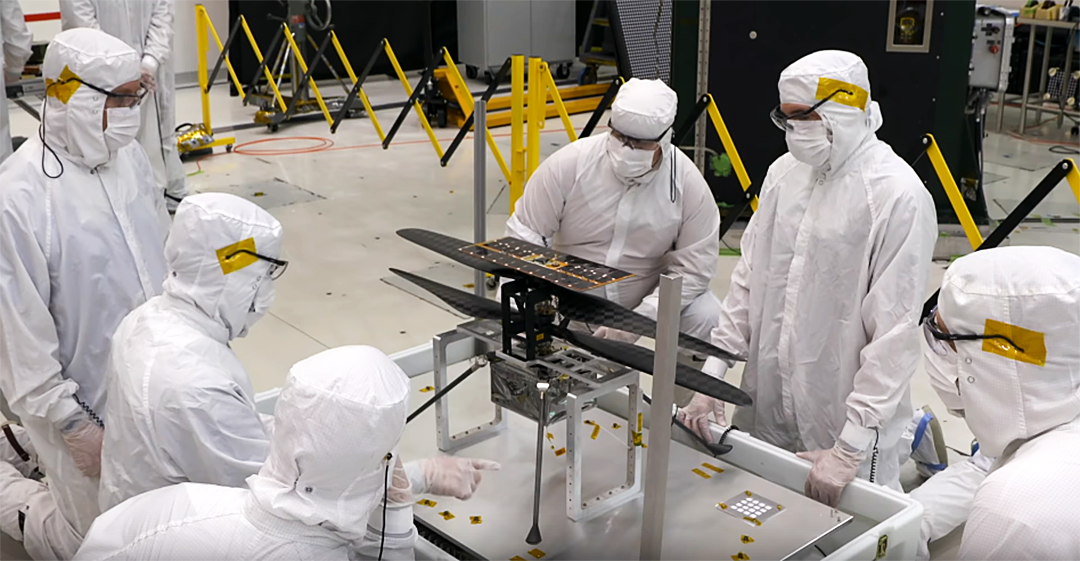 The plans to fly over Mars have been in the works since 1958. While one prototype was tested in Oregon in 2001 and the other was tested in the California desert in 2015. Once JPL finished their design of Ingenuity, they got the aeronautics team on board to help them. And since, NASA's aeronautics team have consulted on a wide range of subjects particularly - demonstrating controllability and improving and verifying computer models used in testing.
Larry Young, an aerospace engineer assigned to NASA Ames' aeromechanics branch, was a key player in helping JPL deal with both the subjects.
"It wasn't only figuring out how to operate Ingenuity so it was stable as it hovered or flew forward, but that we could also figure out how to demonstrate that ability with the test facilities and computer simulation codes we were using," Young said.
Ingenuity's primary testing facility was a vacuum chamber at JPL that could simulate the actual temperatures and pressures that exist on the Martian surface, but it wasn't a wind tunnel.
The NASA blog explains that the "airflow created by the spinning rotors would recirculate along the chamber's walls and ceiling and then flow back into the rotors and compromise the test data, something that is better managed in a wind tunnel".
"So early on we had a lot of questions about that and how representative this was of actual flight operating conditions," Young said.
Through a combination of computer analysis and Young's own testing and experiment experience, the researcher was able to come up with the best way to configure the chamber and do system integration to demonstrate how the helicopter would perform.
If all goes according to plan, after being deployed from Perseverance, Ingenuity will make at least five short hops over the Martian surface, flying as high as about 15 feet.