NASA to play "DART" with an asteroid next month
NASA has readied the DART spacecraft that will lift off in November. The mission will oversee a spacecraft to deflect a near-Earth asteroid.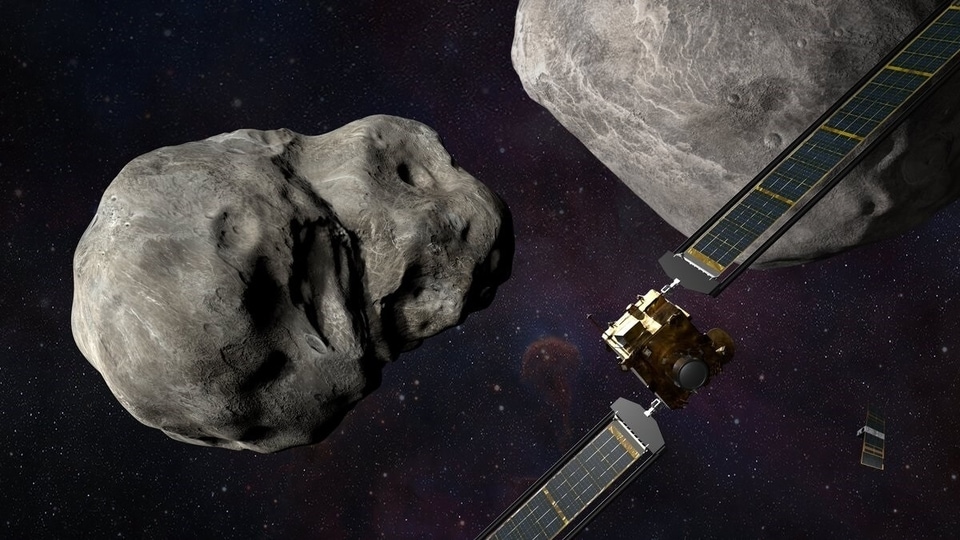 The fear of an asteroid wiping us out for good haunts but NASA has been working on a project to save us, just like Superman. While it is not possible to destroy or vaporize an asteroid with X-Rays or anything else, NASA figured out a clever way to nudge an asteroid in other direction. The DART project will do that and the spacecraft is now ready, heading for the launchpad.
The Johns Hopkins Applied Physics Laboratory (APL) tweeted out earlier stating that the DART spacecraft has left its building and is heading on the back of a semi-truck to the launchpad at Vandenberg Space Force Base. The DART spacecraft is also carrying the CubeSat component, which will deploy 10 days before the impact with the asteroid.
NASA DART mission now heading for launchpad
"The mission objective of DART, which was designed, built and is managed by APL, is to determine whether flying a spacecraft into a small solar system body at speeds of about 15,000 miles per hour could be a reliable technique to deflect an asteroid if such a hazard were ever discovered to be on a collision course with Earth," describes NASA.
DART will head for the asteroid belt where it will conduct its impactful rendezvous on Didymos and its small moonlet asteroid, Dimorphos. CubeSat will detach itself 10 days ahead of the impact, travelling at 2.5 miles per hour and will photograph the impact.
Neither Didymos nor Dimorphos are of threat to Earth as far as the near future is concerned. However, being in close proximity to the Earth will allow scientists to observe the moment from ground based telescopes.
"LICIACube [has] the opportunity to capture images of the impact's effects, including the resultant plume of ejecta and possibly the newly-formed impact crater, as well as the backside hemispheres of both Didymos and Dimorphos that DART will not see," says NASA.
The DART mission will launch in late November onboard a SpaceX Falcon 9 rocket and is expected to reach its target a year later in the fall of 2022. The impact is expected to add several minutes to the moonlet's 12-hour orbit around the Didymos.
Follow HT Tech for the latest tech news and reviews , also keep up with us on Twitter, Facebook, and Instagram. For our latest videos, subscribe to our YouTube channel.
First Published Date:
07 Oct, 09:29 AM IST
71633578714311
NEXT ARTICLE BEGINS