NASA warns of 2 massive asteroids heading for Earth
Two massive asteroids will pass by the Earth, with the first one coming on Saturday. Will it have any effect on Earth? Find out.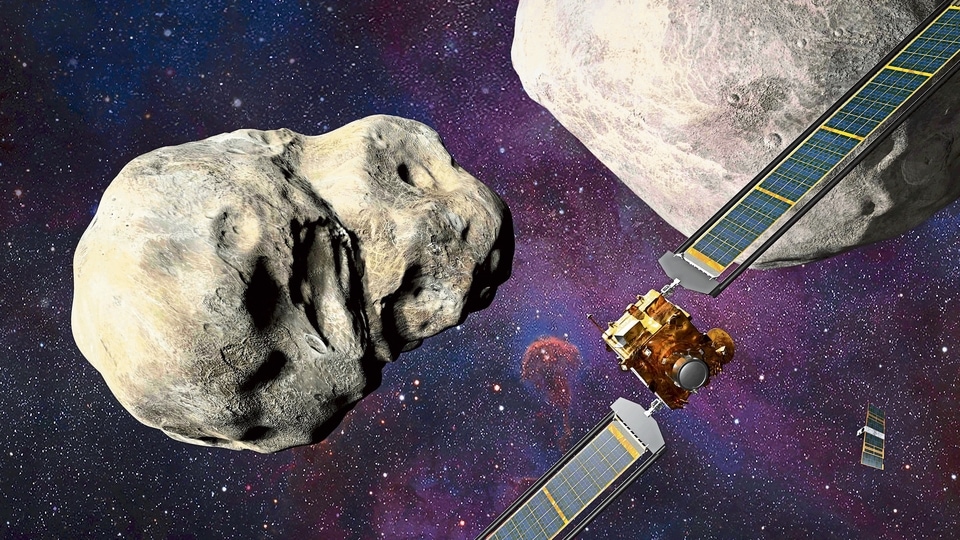 The National Aeronautics and Space Administration (NASA) has alerted the public about a massive asteroid named 2004 UE that will pass near Earth on Saturday. Reason to worry? Well, it will be coming very close to Earth. But no worries! It will not be closer than 2.6 million miles, which is almost 11 times the distance between us and the Moon - that is not very far by space standards though. This near-Earth object (NEO) or asteroid 2004 UE has caught astronomers attention because of its size, which is more than 1000 feet in length and 460 feet in width.
However, that is not the only space rocks heading towards th Earth. There is another one too and it has been dubbed "potentially hazardous". It is also quite large at 330m-long. The asteroid is called 4660 Nereus and it is set to make a close pass near Earth next month at a speed of 6.58 kilometres-per-second at a distance of 2.4 million miles. Though, the distance might not seem that close but still classified the asteroid as "potentially hazardous" because of its size which is bigger than 150m and will move towards Earth at a distance of less than half the distance between the earth and the sun, which means even a slight deviation from its orbit can put it at the risk of collision with Earth.
How often do asteroids come close to Earth?
Asteroids, Meteoroids and comets are all commonly known as near-Earth objects (NEO). According to the space agency NASA, small size asteroids can be detected passing between Earth and Moon several times a month, Meteoroids, which are small pieces of a asteroid and comets are usually less than 3 feet in size and they can hit and explode in the atmosphere of the Earth. In fact, it happens almost every day.
How does Nasa track asteroids?
NASA's Centre for Near-Earth Object Studies keeps track of asteroids that have the potential to collide with the Earth. NASA tracks almost 1,000 asteroids that have passed close to Earth since 1968. The technology that allows NASA to accurately record the orbit, size, and form of space objects includes everything from space telescopes to radar. NASA has also mapped 27,323 asteroids that potentially pass near to Earth using its space-based NEOWISE infrared telescope. The asteroid number seems huge but NASA says that no such known asteroid poses a significant risk on Earth over next 100 years, though another known asteroid named Bennu, has a 1/2700 chance of impacting Earth between 2175 and 2195.
So, how safe is Earth from asteroids? Go figure!
Follow HT Tech for the latest tech news and reviews , also keep up with us on Twitter, Facebook, and Instagram. For our latest videos, subscribe to our YouTube channel.
First Published Date:
16 Nov, 06:16 PM IST
71637066591048
NEXT ARTICLE BEGINS