NASA's new space telescope will let humans see the universe like never before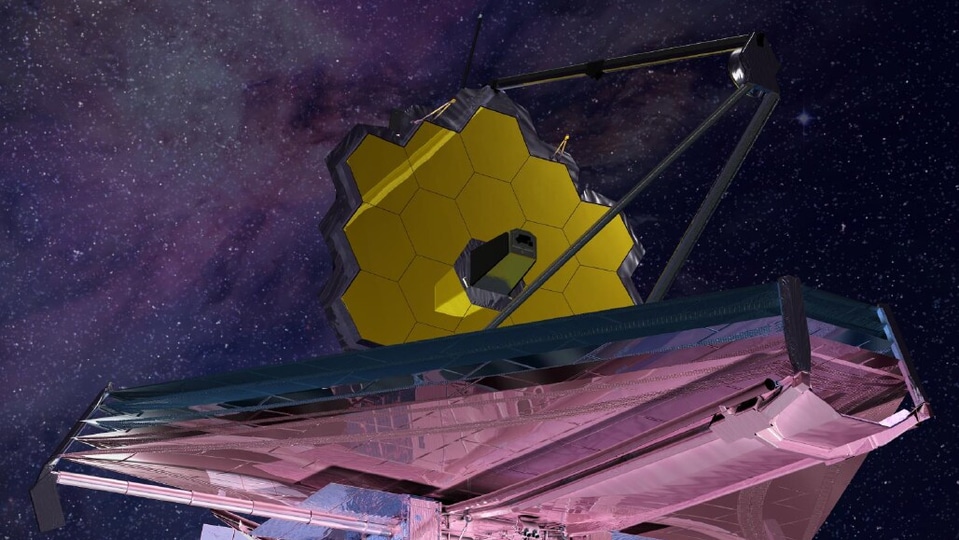 The new James Webb Space Telescope built by NASA will help astronomers study space like never before, unlocking the history of the universe after the Big Bang to the origin of our solar system. Webb Space Telescope will replace the iconic Hubble Telescope.
NASA has a new telescope, the James Webb Space Telescope, which is the most powerful space telescope ever created so far, which will help the agency study space and space history like never before. Formerly known as the "Next Generation Space Telescope" (NGST) the telescope was named after James Webb, a former NASA administrator. Till now Hubble Space Telescope was the most powerful space telescope.
NASA has its eyes on the next decade of space, and wants to serve astronomers around the world. NASA says that it will help researchers study the oldest phases in the universe after the Big Bang, also known as the Dark Ages. Here are the most important things you need to know about the James Webb space telescope.
Also read: Looking for a smartphone? Check Mobile Finder here.
Who's behind the James Webb telescope?
According to NASA, the new Webb telescope is a collaboration effort between the American space agency, the European Space Agency (ESA), and the Canadian Space Agency (CSA). The development effort of the space telescope is being managed by NASA's Goddard Space Flight Center in Maryland along with industrial partner Northrop Grumann. Meanwhile, the space telescope is expected to be launched on an Ariane 5 rocket from French Guiana on December 18 and the Space Telescope Science Institute will operate the Webb telescope after it is launched.
Studying the universe all the way back to the Dark Ages
After the Big Bang that gave birth to the universe over 13 billion years ago, the universe entered a state called the Dark Ages, when the universe was expanding and becoming a lot bigger. NASA also says that the Webb telescope will study the first luminous glow after the big bang, then the formation of the solar systems that allow sustaining of life (like Earth) and finally the evolution of the solar system that our planet resides in.
Technologies used in NASA's Webb Telescope
NASA's new James Webb telescope is made up of a primary mirror that is made up of 18 separate segments that can be adjusted and unfolded after it is launched, into the necessary shape, according to the space agency. NASA says that the Webb telescope's mirrors are made up of lightweight beryllium. However, unlike other telescopes, the telescope has a massive sun shield (made up of five layers) that is as big as a tennis court. The telescope has cameras and spectrometers to detect very faint signals that allow it to look further than ever before.