New leak gives us the best look at Google's new Chromecast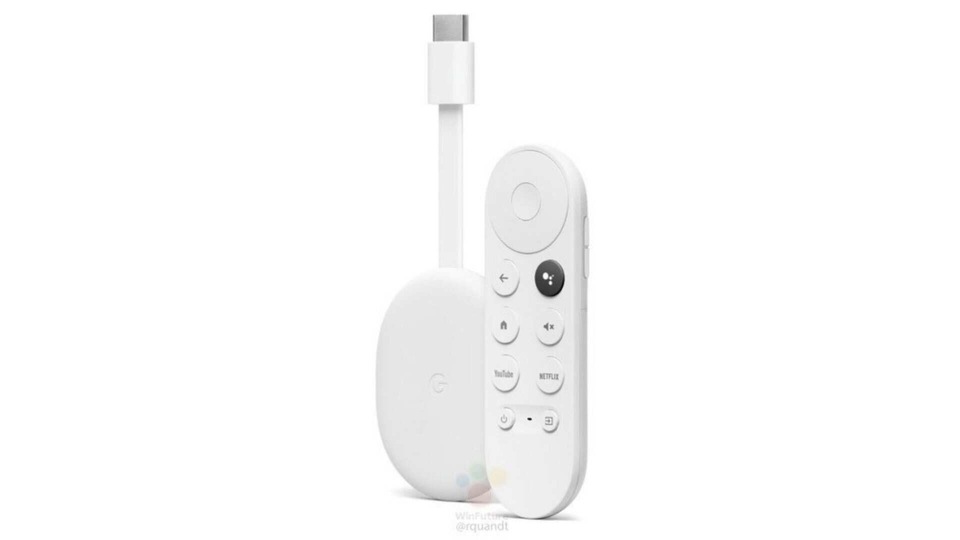 The new Google Chromecast will come with a remote that has dedicated buttons for YouTube and Netflix.
Google's upcoming Chromecast has been spotted in a new leak giving us its best look so far. It shows the Google Chromecast dongle along with the rumoured remote as well. Google has scheduled an event for September 30 where it will unveil the new Chromecast, and other devices.
Images of the new Google Chromecast were leaked by WinFuture, and it shows the device in white colour. The Chromecast dongle looks like its predecessors but with a more oval-shaped design. The new addition here is the remote for the Chromecast. It's a small remote with a dedicated Google Assistant button, YouTube button and Netflix button. The volume buttons are placed on the right side of the remote. There's also a button on the remote that is said to open the favorites section.
The leak also has some specs for the new Chromecast. It will be powered by a quad-core AMlogic S905X2 SoC paired with 2GB of RAM and a "small" internal storage. The storage capacity hasn't been specified yet.
ALSO READ: Google Pixel 5, Pixel 4a 5G, new Chromecast and smart speaker to launch on September 30
Google in its teaser for the event mentioned the device as simply a new Chromecast. But it has been codenamed for Sabrina for the longest time. In a recent leak, it was revealed that the device could be called "Google Chromecast for Google TV." Google is expected to bring some UI changes and dedicated features for the new Chromecast.
In terms of pricing, several leaks have pointed out to a price tag of around $50 ( ₹3,700 approx) for the Google Chromecast. In Europe, it could be priced below 100 euros.