These 3 women, and a man, are going to Mars, right here on Earth
The four will be held in isolation, courtesy some mind-blowing tech, for a simulated trip to Mars of 45 days during which they will only have themselves for help and support even as they are put through a rigorous schedule. They may be Earth, but for all intents and purposes, they will be on a journey to Mars.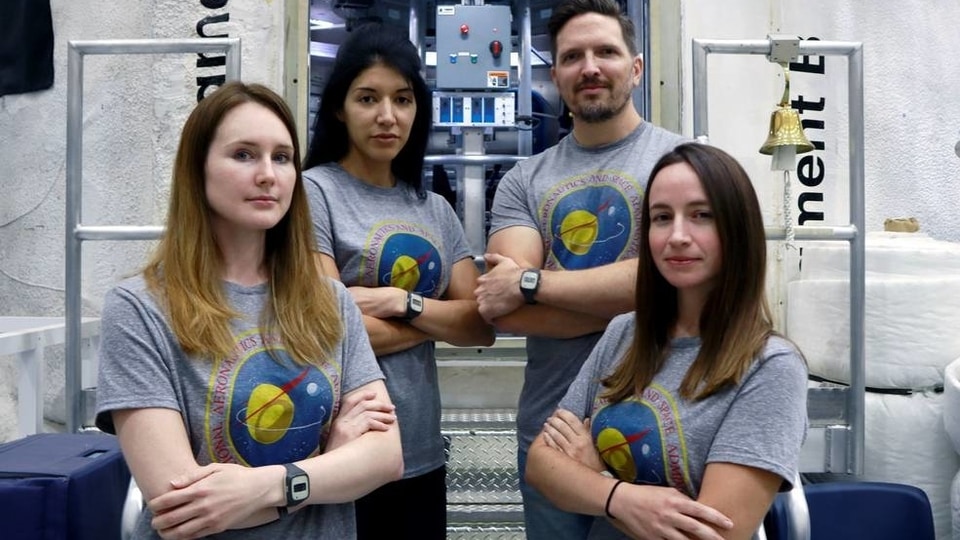 Mars has been in the spotlight forever. It is the most talked-about and reported about planet in the solar system. Now, the time has come for a major shift to happen from just dreaming and talking about going there, or shooting off rockets to it with cameras and buggies, to actually planning a trip to it. It has been revealed by NASA that it is now simulating the trip to Mars and that it is happening right here on Earth with 3 women and a man living in close confines, separated from everything and everyone else. It will be made as close as it can get to the actual flight conditions that will eventually contribute valuable information about how the crew will respond to various scenarios. It will help those men and women who actually get sent to the Red Planet. Making this particular miracle possible will be the tech marvels that will be accumulated on the spot for the simulation. By the way, the trip will not be to Mars actually, but its moon called Phobos.
Going to Mars is not going to be a cakewalk, not by any stretch of the imagination. The distance from Earth is great and the dangers greater. Anything can go wrong on the trip and there will be no one to lend a hand in space. The simulated trip here on Earth will not be easy either on the 4 chosen for the task. They will have just themselves and the tech immediately around them for support. Of course, in case of emergencies, they will get help from outside, but the isolation is expected to be complete.
Also read: Looking for a smartphone? Check Mobile Finder here.
This simulated journey to Mars will be undertaken by Lauren Cornell, Monique Garcia, Christopher Roberts, and Madelyne Willis. This mission started on October 1, 2021 and will last for 45 days inside a unique, ground-based habitat at NASA's Johnson Space Center in Houston. They will live and work together in a pod. Designed to serve as an analog for isolation, confinement, and remote conditions in exploration scenarios, this small habitat is called the Human Exploration Research Analog, or HERA.
NASA explained it this way, "HERA will house crew members who will simulate the long trek to Mars' moon Phobos. Similar to other HERA missions, once the habitat's doors close, the crew will need to stay inside for 45 days until the mission ends on Nov. 15." All of the crew members have volunteered for the experiment.
Follow HT Tech for the latest tech news and reviews , also keep up with us on Twitter, Facebook, and Instagram. For our latest videos, subscribe to our YouTube channel.
First Published Date:
04 Oct, 06:17 PM IST
71633351464617
NEXT ARTICLE BEGINS