Bolo Indya ties up with MyGov India to help create awareness on Covid-19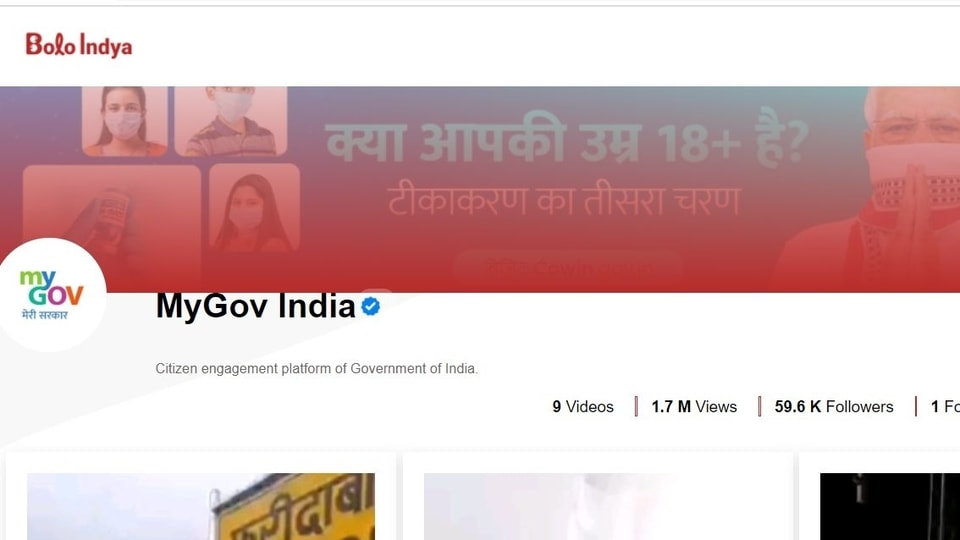 The awareness drive will include information about Covid-19, vaccination drive, precautionary updates, and other key measures taken by the government.
Indian short-video sharing platform Bolo Indya has announced a partnership with the government's citizen engagement platform 'MyGov India'. Bolo Indya says the partnership will help create awareness about the Covid-19 vaccination and other government initiatives.
As part of the partnership, Bolo Indya users, especially in tier 2, 3, and 4 cities, will get real-time information from the government on announcements relating to the Covid-19, vaccination drive, precautionary updates, and other steps. The facility will be available in local languages as well.
"We are pleased to welcome MyGov India on Bolo Indya. It is delightful to see such a credible institution trusting Live Streaming on our platform to organically penetrate and amplify the engagement with the users of Bharat through us. We are confident of this partnership creating a strong value for our users too while engaging with credible authorities first hand in live streaming sessions," Varun Saxena, CEO and Founder- Bolo Indya said in a note.
ALSO READ: Can't book a slot on CoWIN? Maybe these coders can help
The partnership comes as India is facing a new wave of Covid-19. Creating awareness has also become one of the prime objectives of authorities to help contain the pandemic. Twitter and Facebook have also chipped in with relevant resources on their platforms.
WhatsApp and MyGov last year launched a chatbot to help users get information about Covid-19. Earlier this week, WhatsApp head Will Cathcart said that the chatbot has now been updated to help you find a vaccination centre.
To use the MyGov Corona Helpdesk chatbot, users need to save the number +919013151515 to their contacts. Then, they can start chatting by typing "Namaste" (hello or hi also works) and wait a few moments for the chatbot to reply. The response is automated, and the chatbot will ask users for their PIN code. Once a user enters the code and hits the send button, the chatbot gives a list of vaccination centres near them.