Solar Eclipse (Surya Grahan) 2021 Date: This is when the next one is coming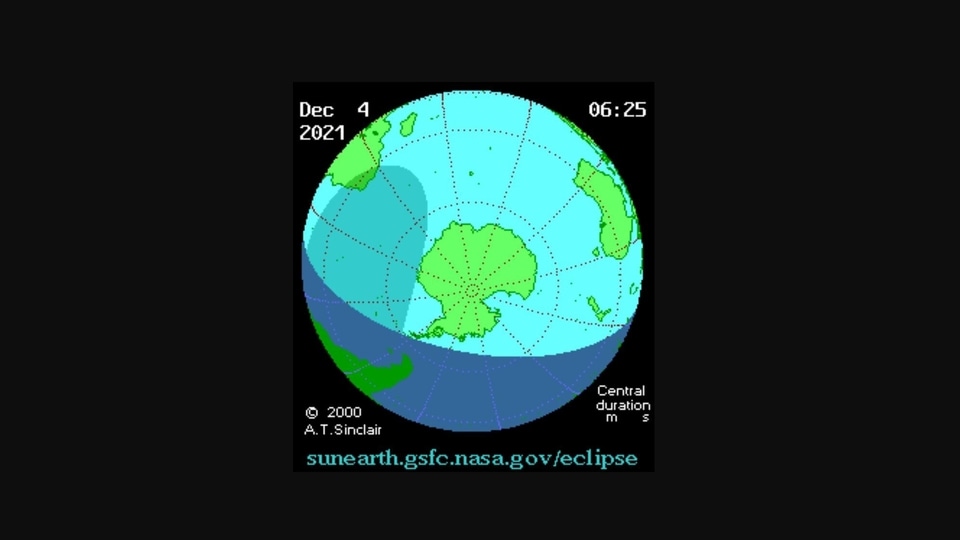 Solar Eclipse (Surya Grahan) 2021 Date: A solar eclipse happens when the Moon moves between the Sun and Earth and blocks out the Sun.
Solar Eclipse (Surya Grahan) 2021 Date:There is a solar eclipse coming soon and you should set that date aside to watch a magnificent astronomical event. If you are in the region that the solar eclipse will cover, then you can see it else, you can always check it out on your gadget. The last solar eclipse happened on June 10, 2021. It was spread across North America, Europe, Asia and was an annular or partial eclipse of the Sun. This particular solar eclipse that is coming will be total in 2 countries only.
Solar eclipse in 2021 date: The next solar eclipse in 2021 will be on December 4, 2021. It will be mostly over the oceans, but some people will be lucky enough to see it too. The solar eclipse will be seen in Chile and Argentina, where it will be total, but those who want to see it will have to prepare themselves ahead of time. The reason behind that is the short duration. The eclipse will travel across Antarctica, South Africa and South Atlantic too. The actual solar eclipse duration, depending on the area, is anything between just over a minute to 2 min and 10 seconds.
What is a solar eclipse? It means exactly what it says - the Sun is eclipsed by our Moon. This is despite the Moon's size being so tiny vis a vis the Sun. However, because of the vast distances involved, it will cover up the Sun. A solar eclipse happens when the Moon moves between the Sun and Earth.
What happens during a solar eclipse? When the Moon blocks out the Sun, it casts a shadow on Earth. This blocks the Sun's light, fully or partially, in some areas on Earth.
What is an annular solar eclipse? During an annular eclipse, the Moon does not block the Sun entirely. The Moon looks like a dark disk on top of the Sun. This creates what looks like a spectacular ring of fire.
Is a solar eclipse dangerous to watch? Yes, it is dangerous. In fact, People must never look directly at the Sun's rays. However, there is a way around it that allows you to watch a solar eclipse. "When watching a partial solar eclipse or annular solar eclipse, you must wear solar viewing or eclipse glasses throughout the entire eclipse if you want to face the Sun," says NASA.
Also, do not confuse regular sunglasses for eclipse glasses. Normal sunglasses are not for watching solar eclipses as they are not safe for the purpose and may well damage eyesight.